Most of us are trying to cut back on plastics – disposable plastics at the very least. However, despite your best efforts, you probably still have a few plastic bottles in your grocery shopping and so on.
Sure, you can recycle them, but how about trying to use a few around your home and garden? Recycle any old plastic bottles you don't repurpose or reuse, and have fun with these ideas!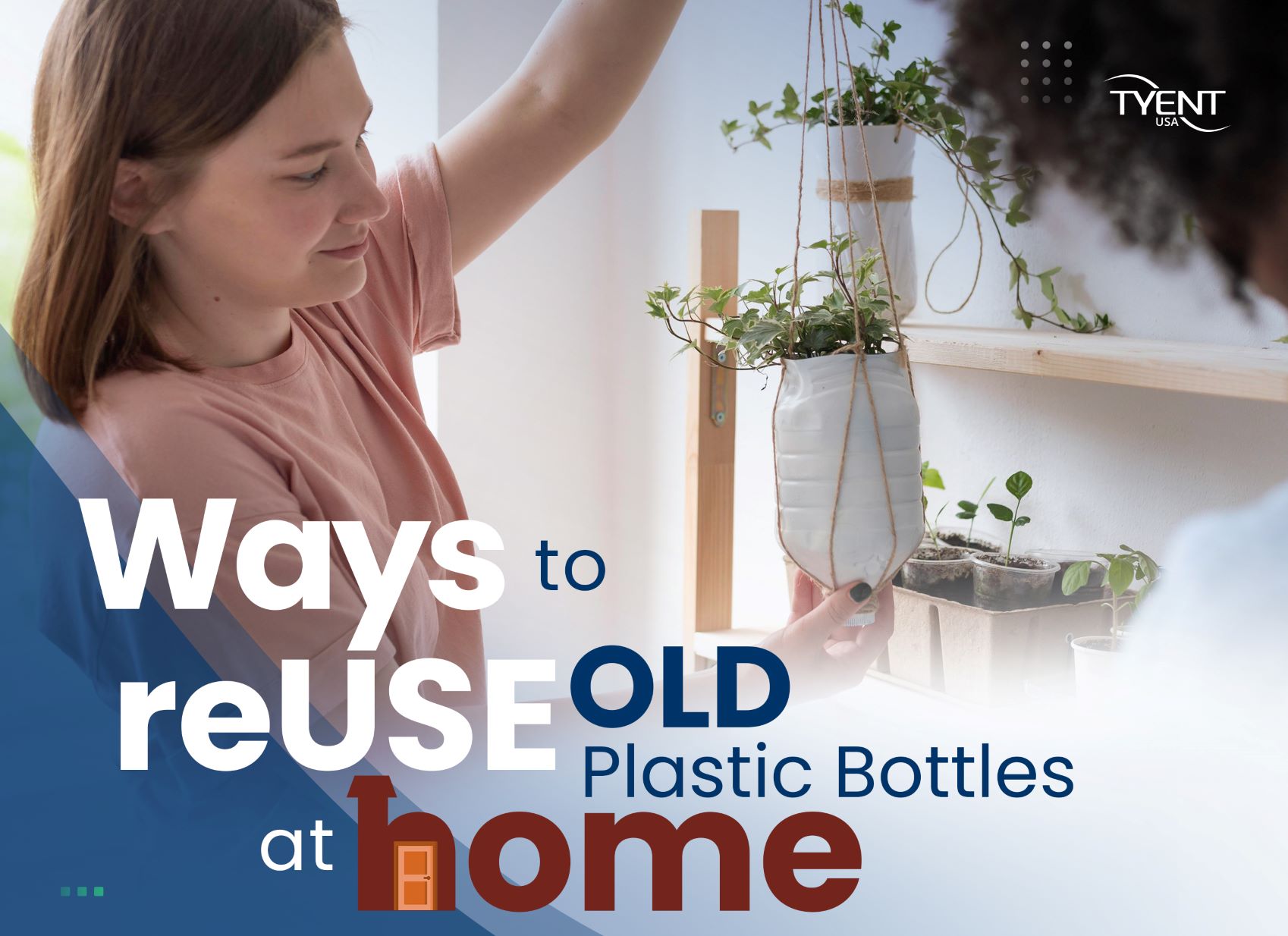 1. Plastic Bottle Terrarium
A plastic bottle terrarium is a brilliant one to make with the kids. And it's spring, so the perfect time of year to get a few plants used to their new home!
2. Plastic Bottle Piggy Bank
Help your little ones save their allowance with the help of this CUTE little fellow, made from an old plastic soda bottle!
3. Dry Food Storage in Plastic Water Bottles
Pretty straightforward, this one, but reuse your old plastic water bottles to store dry foods such as rice, small pasta shapes and lentils for tidy, organized pantry shelves. Simply use a funnel to pour the loose food into the bottle and you can see at a glance what you have in your stores!
4. Plastic Bottle Garden Sprinkler!
This one is a fantastic way to water the garden, but let's be honest, it's going to do an even better job of entertaining the kids during long sunny days, and it will help to cool them down as well! Win!
5. Old Plastic Bottle = Fun at the Beach!
This idea is perfectly suited to the plastic bottles that laundry liquid usually comes in – the ones with a sturdy handle. Cut off the bottom part of the plastic bottle, below the handle (leave the lid screwed on). You've instantly got a bucket, scoop, or spade for your kids to enjoy hours of fun in the sand!
And it's not only kids that can use this – your new scoop is also ideal for soil, compost, animal feed and so on. Smart, eh?
6. Plastic Bottle Jetpack
Fly to the stars with a couple of old plastic bottles. Well, and a little imagination! We've got to say, this is a truly inspired way to reuse your plastic bottles. Save it for a rainy day with the kids!
7. More Ways to Reuse Old Plastic Bottles!
Like these ideas for reusing plastic bottles? Ask your friends and check online for more! From mini yard planters to cat toys (fill with colorful, rattly objects), and beyond – there are dozens of ways to reuse plastic bottles, instead of them ending up in landfill or the ocean.
8. Cut Down on Plastics with a Water Ionizer
One of the biggest culprits of plastic pollution is plastic water bottles. Eliminate them from your life and remove the worry about what's in them by installing a water ionizer at home.
Enjoy freshly ionized, antioxidant-rich alkaline hydrogen water at the push of a button and feel good about the fact that no plastic water bottles is a whole lot better for the planet.
Want to find out more? Check our FREE Cheat Sheet right here!