It's here people.  The finale of The Walking Dead, Season 9 is screening tonight, and the nation has a date at the edge of its seat!
To get us all in the mood, how well prepared are YOU for a Zombie Apocalypse?  Let's find out!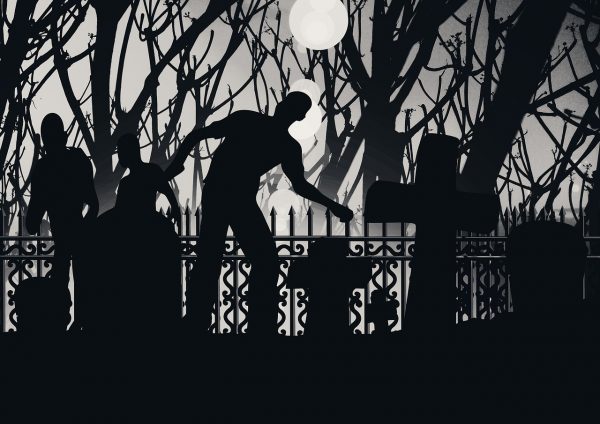 What Is a Zombie Apocalypse?
Through curse, virus or some other sinister means – the Zombie Apocalypse is the decaying undead rise to destroy civilization, turning humans into legions of zombies and claiming the earth for their own.

Where Do Zombies Come From?
The Zombie myth probably started in Haiti, among drugged slaves set to work on sugar plantations.
Zombies dragged their rotting feet onto celluloid and into the public consciousness in 1968 when George A. Romero released his first Zombie horror movie, The Night of The Living Dead.

What is The Walking Dead?
The Walking Dead is a phenomenally successful, comic book-inspired AMC television series, now wrapping up its ninth season.
The nightmarish horror of being a survivor in a Zombie-infested world is captured in compelling, horrifying detail.

Could The Walking Dead Zombie Apocalypse Happen?
You know what? There are probably scary, neurological chemicals out there that could unleash untold misery upon humanity.
But we all have to sleep at night…so we're going for a big, solid No. A The Walking Dead Zombie Apocalypse is not going to happen.
If it does, The US Strategic Command has an actual Zombie survival plan.
Reassuring or terrifying?  You decide.

Do Zombies Like Water?
This is such a great question because Zombies have one thing in common: they all look seriously dehydrated.
We're tempted to say that Zombies definitely need to increase their intake of ionized alkaline water.
RELATED | Introducing Your Body to Alkaline Water

Should I Be Afraid to Drink the Water in a Zombie Apocalypse?
View this post on Instagram

With a Tyent water ionizer you can protect yourself from 'Stranger Water.' Your Tyent water ionizer filters out all of the strange contaminants that could be lurking in your tap water like lead, rust, residual chlorine and volatile organic compounds. #water #filteredwater #alkalinewater #drinkingwater #tyentwater

A post shared by Tyent USA (@tyentusa) on

Let's be frank: there are reasons to avoid tap water when the country isn't in the grip of a Walking Dead scenario.
You might even think that your tap water looks and tastes like it's already witnessed a Zombie Apocalypse!
If you want to get through a Zombie invasion, then we recommend staying close to your water ionizer at all times to avoid contamination, toxins, and bits of the undead finding their way into your water supply.
RELATED | 13 Reasons Why You Shouldn't Drink Tap Water

How Can I Test My Water During a Zombie Apocalypse?
In the event of The Walking Dead becoming a reality, you can still call us up to find out what's really in your water.
It takes more than a Zombie Apocalypse to stop Tyent from helping our customers!
RELATED | 8 Ways Your Drinking Water May Be Killing You

What Kind of Water Should I Drink During a Zombie Apocalypse
Drink hydrogen-rich alkaline water from a water ionizer machine!
The filters in every Tyent Water Ionizer are the best of their kind in the world, leaving others, well…left behind in the dust.
Our state-of-the-art Chromium-6 Filter is a 4-stage filtration system that removes:
Heavy metals, including 99% of lead
99.9% of Chromium-6
90-95% of fluoride
100% of Zombie
Every glass of filtered hydrogen water from our award-winning water ionizers will give you:
Fast, lasting hydration
Energy for running away from the Walking Dead
Essential alkaline minerals
All the antioxidants you can lay your hands on to fight off ailments and stay strong enough to defend mankind.
RELATED | Only Tyent's Water Ionizers Filter Beyond Industry Standards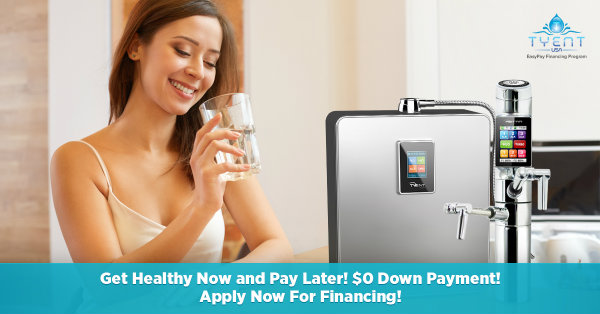 How to Survive a Zombie Apocalypse by Using a Water Ionizer
A water ionizer is probably your best piece of kit for surviving a real-life The Walking Dead nightmare.
We're not even exaggerating.
If you don't have access to clean, safe water…then all the zombie-fighting gadgets and tactics in the world won't help you.
Seriously, if you're not hydrated, you can't even think straight to start planning how you're going to rebuild civilization.
Also, Tyent Water tastes delicious!
In a nightmarish, post-Apocalyptic world, you're going to need to find some pleasure!
Drink Tyent alkaline water from a water ionizer and be a force to be reckoned with when The Walking Dead comes knocking.
Or if the thought of battling the undead is still worrying you, then you could always consider a move to Montana?
Are you watching #TheWalkingDead season finale? Comment below and share this article! #TWD #TalkingDead #TWDFamily
Up Next: