Memorial Day falls on Monday, May 27th this year, so if you haven't made plans yet, it's time to get your skates on!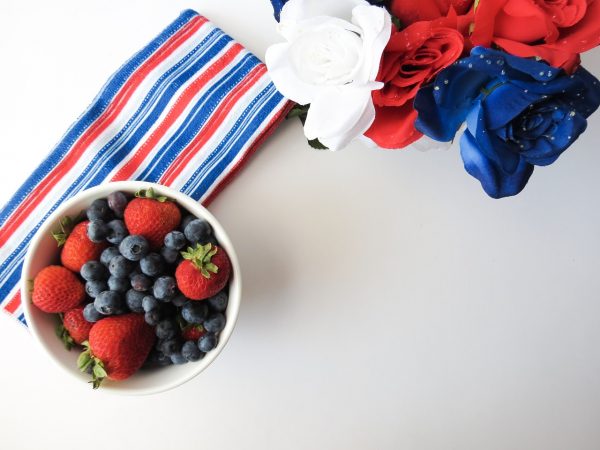 With the three-day holiday almost upon us, the unofficial start of summer will be traditionally marked with commemoration parades and services dedicated to those American servicemen and women who fought and died for their country.
Memorial Day Weekend: A Time for Reflection and Celebration
Memorial Day is a time to reflect on the sacrifices these brave men and women made, and the families left behind.
Many of us choose to spend Memorial Day Weekend with our own families – enjoying the celebrations, attending local events, and holding picnics and barbeques.
Memorial Day Weekend is a wonderful time to appreciate so much about our lives, the changing seasons, and the people we love.
Beat the Heat This Memorial Day with an Alkaline Water Quencher!
View this post on Instagram
For such a significant date in the calendar, we thought we'd create a special Memorial Day thirst quencher to keep you, your friends, and family hydrated and
energized
during the festivities!
It's perfect for kids and grown-ups alike – so make enough alkaline water for everyone!
Red, White, and Blue Alkaline Water Quencher
You'll Need:
Strawberries (hulled and cut into quarters)
White peaches (peeled and cut into slices)
Blueberries (half of these should be gently crushed, with the remaining berries left whole)
Tyent alkaline water
Crushed ice
Juice of one lime
Sprigs of fresh mint
Method:
The method is gloriously simple: add the fruit, ice, lime juice, and water to your biggest pitcher and stir before garnishing with the mint sprigs.
We deliberately haven't specified quantities of fruit and alkaline water here as this fabulous refresher should be made exactly how YOU like it!
Love strawberries above all other fruits?  Put in two handfuls of them.
Prefer a soft, aromatic peach flavor?  Dial down the lime a little and add more peaches! Honestly? You really can't go wrong.
Serve by spooning a little fruit into each glass and topping up with the alkaline hydrogen water and ice.
Fancy something different and just as super-delicious?
Then opt for one of our sensational Mojitos! They're packed with alkaline goodness and alcohol-free!
Incredible Water Ionizer Deals for Memorial Day!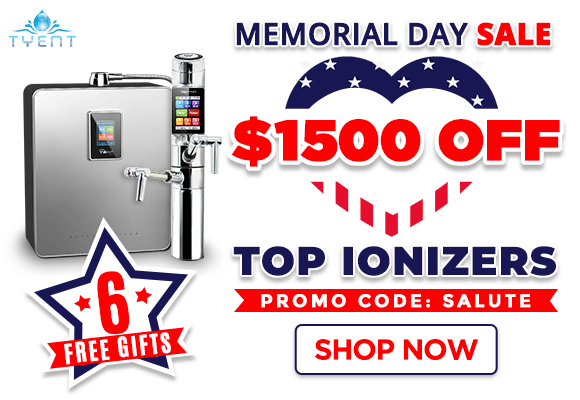 It's almost summertime, so don't wait any longer to buy an award-winning Tyent water ionizer machine to make sure that your family stays happily hydrated all summer long!
Right now we have some truly incredible water ionizer deals to celebrate Memorial Day (including our extended sale that starts next week and ends on June 2nd!)
So, call our team today at and make this Memorial Day Weekend your best holiday weekend yet!
Happy Memorial Day from your friends at Tyent USA!
Have any fun, exciting plans for Memorial Day Weekend? Let us know in the comments below!
Up Next: