Our special guest blogger Lori Shemek, Ph.D. is a nutrition and weight loss expert who specializes in weight loss resistance. She is the bestselling author of How to Fight FATflammation! and Fire Up Your Fat Burn! To learn more about Dr. Lori – visit her website! Dr. Lori advocates for the use of Tyent Water Ionizers in everyday life for better overall health. 
Enjoy this FREE oral health advice from top-selling author Dr. Lori Shemek…
What does the state of our mouth have to do with our overall health? Science indicates that it's quite a bit!
Many people are unaware of just how much our diet (what we eat, what we drink) influences our oral health. Our mouths contain not just our pearly whites, but a plethora of bacteria.
Did you know that our oral health is an excellent barometer of our overall health?

Normally – the body's natural defenses and good oral care (such as everyday brushing and flossing) can keep these bacteria under control. However, neglecting our oral health can set ourselves up for poor overall health in the future.
Thousands of studies have linked oral diseases to inflammatory diseases, including Alzheimer's, stroke, heart disease, and diabetes.
We have more than 500 bacterial species found in plaque below the gum line that can wreak inflammatory havoc. Without removing these tiny oral terrorists, we can end up with gingivitis or periodontal disease.
"Periodontal disease is the sixth most prevalent chronic condition in the world, affecting 743 million people," Otomo-Corgel says. "In the United States alone, it affects one in every two adults and 2.5 times more people than diabetes."
This is a startling statistic that's very noteworthy because low-level inflammation is the core-underlying cause of most illness, disease, faster-aging, and weight gain.
Here are steps you can take to ensure you keep your oral health in check and ultimately your overall health.
Oral Health Step #1: Incorporate a Healthy Diet
An alkalizing, antioxidant-rich, and anti-inflammatory diet is key to oral health.
Choose foods that include:
Healthy proteins (such as wild salmon)
Healthy fats (such as avocados, nuts, and seeds)
Healthy carbs (such as leafy greens)
Any non-starchy carbohydrate
Oral Health Step #2: Reduce Sugar Intake
Sugar is bacteria's favorite snack.
When you eat sugar, you'll proliferate the number of unhealthy bacteria in your mouth. This sticky goo then becomes an acidic, delicious meal for those critters.
Consuming sugar not only creates dental decay and inflammation, but also promotes inflammation of the body and potential weight gain.
Types of sugar to look out for include:
Sweets, milk chocolate, cookies, cakes and biscuits (even white flour promotes dental decay!)
Sugary drinks (including soft drinks, fizzy drinks, milky drinks with added sugar, and alcohol)
Fruit juices (including unsweetened fresh fruit juice and smoothies)
Buns, pastries, and fruit pies
Table sugar, brown sugar, and "natural" sugars added to food or drinks (such as coffee)
Sugary breakfast cereals
Jams, marmalades, honey, syrups, and sweet sauces
Ice cream and sorbets
Dried fruit or fruit in syrup
Oral Health Step #3: Reduce or Avoid Smoking
According to the American Dental Association (ADA) Mouth Healthy website, smoking, and tobacco use cause stained teeth, bad breath and a diminished sense of taste.
Over time, smoking can hinder your immune system – producing more concerning side-effects, including a reduced ability to recover after surgery. Because of this – smoking is also one of the most significant risk factors associated with gum or periodontal disease, which causes inflammation around the tooth.
This irritation of the gums can affect the bone and other supporting structures, while its advanced stages can result in tooth loss.
Ultimately…the effects of smoking on teeth can lead to tooth decay, while also posing a challenge with restorative dentistry.
Oral Health Step #4: Reduce or Avoid Consuming Alcohol
People who drink excessive amounts of alcohol (more than two drinks daily) tend to have higher plaque levels on their teeth that can lead to gingivitis and periodontal disease and are three times as likely to experience permanent tooth loss.
From an aesthetic perspective – drinking red wine or beer can stain our teeth.
You see…alcohol dries the mouth. Saliva keeps the mouth moist and removes plaque and bacteria from the teeth.
Ensuring that you stay hydrated when you drink alcohol can help.
Oral Health Step #5: Drink Healthy Water, such as Alkaline Water Made with Tyent Water Ionizers
Did you know the type of water you drink can affect your oral health?
Everything we drink and eat can influence the health of our mouths and body – whether positive or negative.
Some of the most destructive and concentrated combinations of sugar and acids are found in beverages that many of us consume daily.
These sugary, acidic beverages include:
Coffee
Tea
Juice
Soda
Wine
Any beverage that contains starch or sugar
Consuming these beverages daily can throw off our body's pH levels, letting bacteria in the mouth that use these sugars as fuel.
What's more – sugary and acidic diets allow pathogenic oral bacteria to thrive and grow while slowly eroding tooth enamel acid, which results in gradual teeth decay.
You can help prevent tooth decay while increasing the alkalinity of your mouth by drinking hydrogen-rich alkaline water made with a Tyent Water Ionizer.
You see…Tyent's award-winning water ionizers can make alkaline hydrogen water that is chock-full of antioxidants and essential minerals our body needs.
The right water is key to oral health…so choose wisely by using a Tyent water ionizer machine!
Keep Your Mouth in Check – Brush and Floss Your Teeth!
We should try to visit the dentist at least once every six months – but many people don't because they can see or feel the inflammation that is occurring in the mouth.
Prevention is key…and viewing our visits to the dentist as a good choice for our overall health is as important as exercising or healthy eating.
Aside from going to the dentist, daily brushing and flossing are requisites for a healthy body.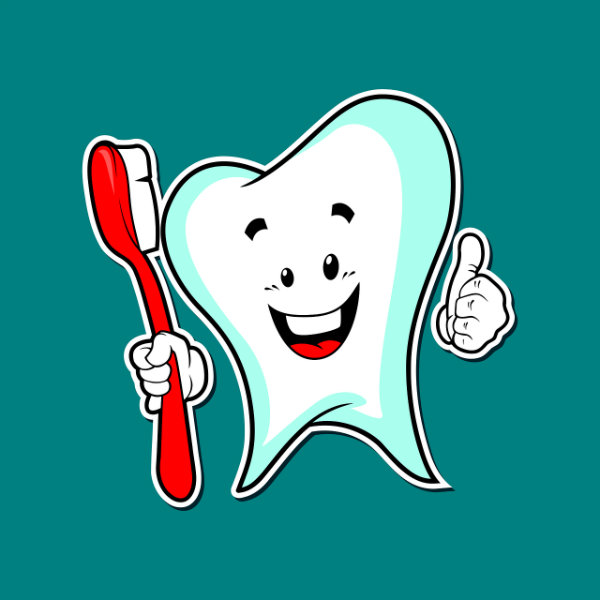 When we don't brush – inflammation silently brews in our mouths. Before you know it, you have dental decay or worse periodontal disease.
Periodontal disease can affect the facial bone structure as well.
Closing Thoughts
To maintain good oral health – my go-to water of choice is hydrogen-rich alkaline water from my Tyent water ionizer.
For the past few years – I have been drinking their alkaline hydrogen water because their water ionizers are the best at creating healthy, delicious alkaline water that can improve and maintain your oral health.
Drinking hydrogen water from a Tyent alkaline water machine can also lead to significant increases in energy, increases in weight loss, and proper hydration. These health benefits are very hard to come by from most water ionizers on the market today – so finding Tyent was a blessing!
If you want to learn more about what Tyent Water can do for your oral and overall health – give them a call today at .
Or if you're a diehard reader like I am – then take some time to read their FREE Water Ionizer Report for information that can help you live your best life through the benefits of alkaline water.