Learn how to drink more water and stay hydrated throughout the day by reading the 11 tips listed below.
RELATED: The Importance Of Good Hydration When Working Out
In this article:
How to Drink More Water: Start with These 11 Easy Ways
1. Start the Day with Water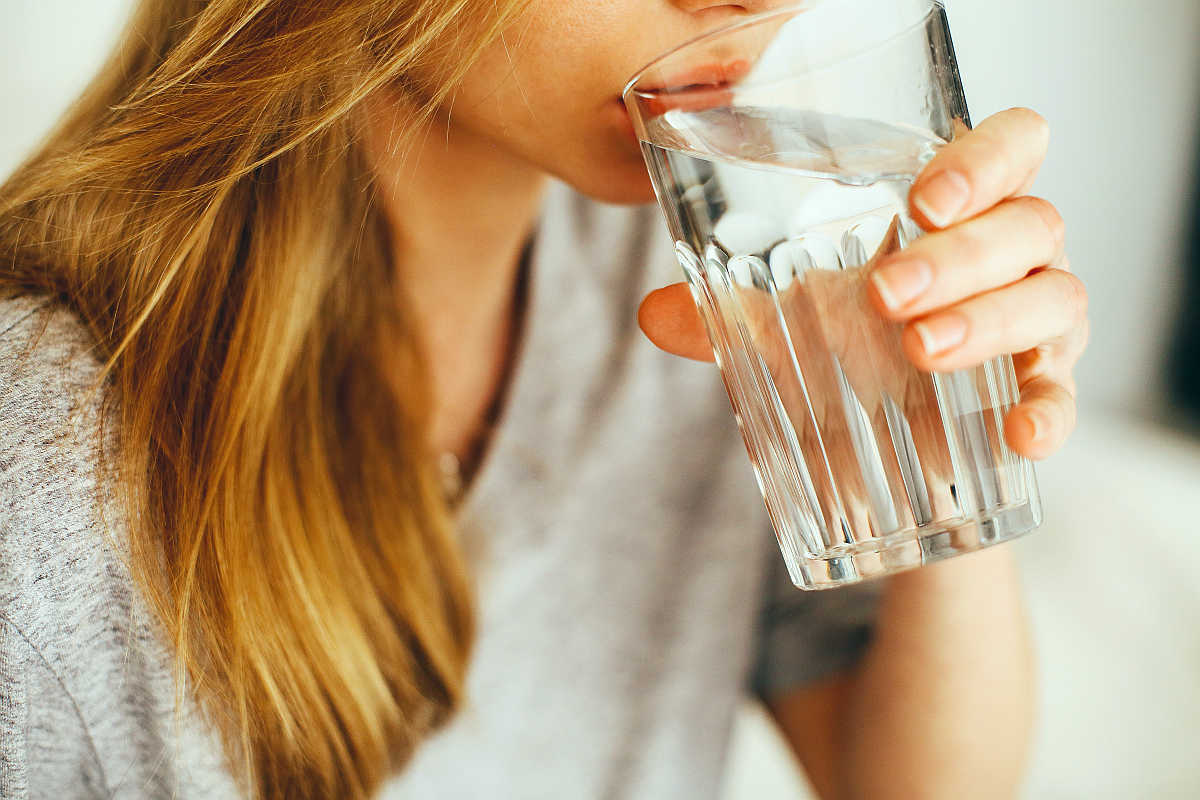 Make drinking a tall glass of water the first thing you do right when you get up in the morning. When you do this often enough, it'll become part of your daily routine in no time.
2. Drink Water Only
Every time you have the urge to reach for a can of soda, don't give in! Reach for a glass of water instead.
The moment you stop drinking all other types of drinks, your dependence on them goes away, too.
Giving up sodas won't just get you to drink more water. It'll also help you lessen your daily sugar and calorie intake!
Tip: If you really can't get over your soda cravings, try drinking sparkling water instead. It'll give you the same carbonated and fizzy feeling that soda gives but without the extra sugar.
3. Add a Little Flavor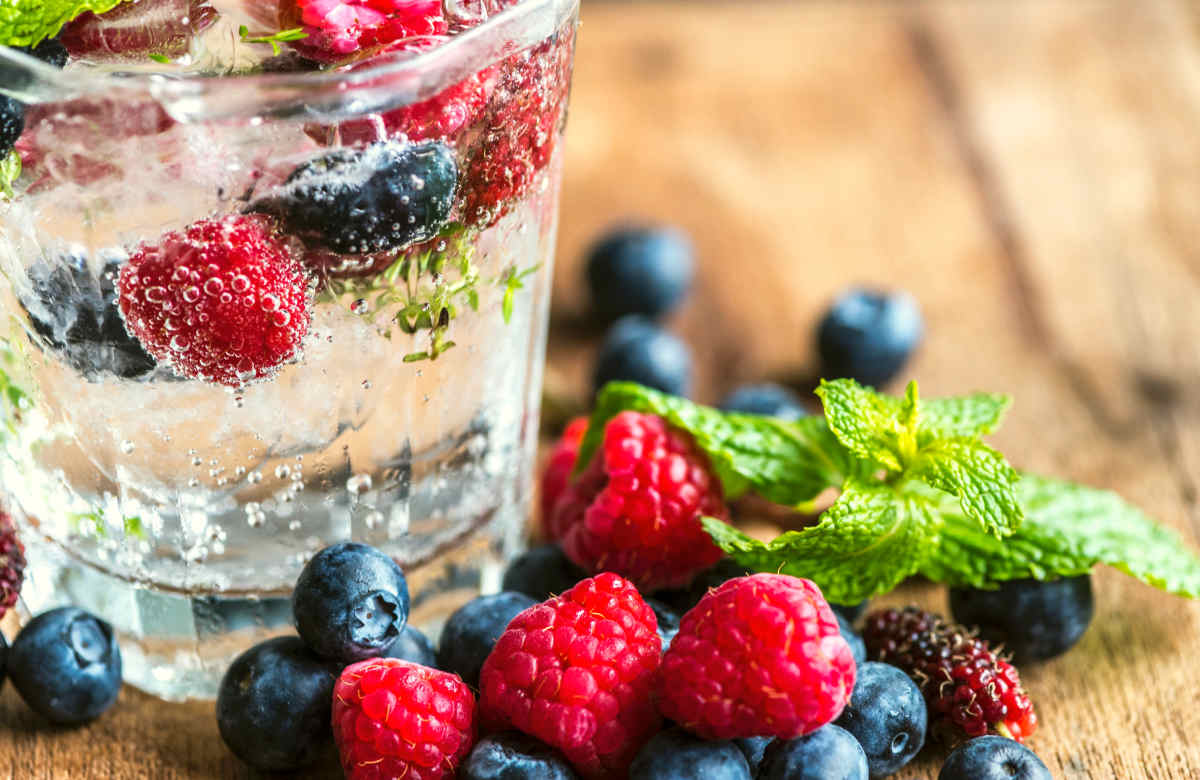 Let's admit one thing—water doesn't really taste like anything. Its lack of flavor is probably one of the reasons why you don't get to drink more of it every day.
Try infusing your drinking water with sugar-free flavorings so it isn't so bland.
Adding a little flavor to your water will make it more interesting and can encourage you to drink more. Plus, it's a way for you to get creative with your water!
Alkaline flavored water is one nutrient-rich drink you can try.
Here's a list of natural ingredients you can use to infuse you drinking with:
Cucumbers slices
Ginger slices
Lemon wedges
Lemongrass bundles
Crushed berries
4. Chase Sugary Drinks with Water
If you really can't get through the day without having a non-water beverage, try this one out: Every time you drink, for example, a cup of coffee, make sure you chase it with a glass or two of water right after. Doing this accomplishes two things.
One, drinking water right after helps dilute the amount of sugar you just ingested. Two, it'll also help flush out all the preservatives from your body.
Tip: Don't eliminate sugary drinks from your diet abruptly. Try drinking one less sugar drink in your daily diet and replace it with a glass of water instead.
5. Drink Tea and Alkaline Water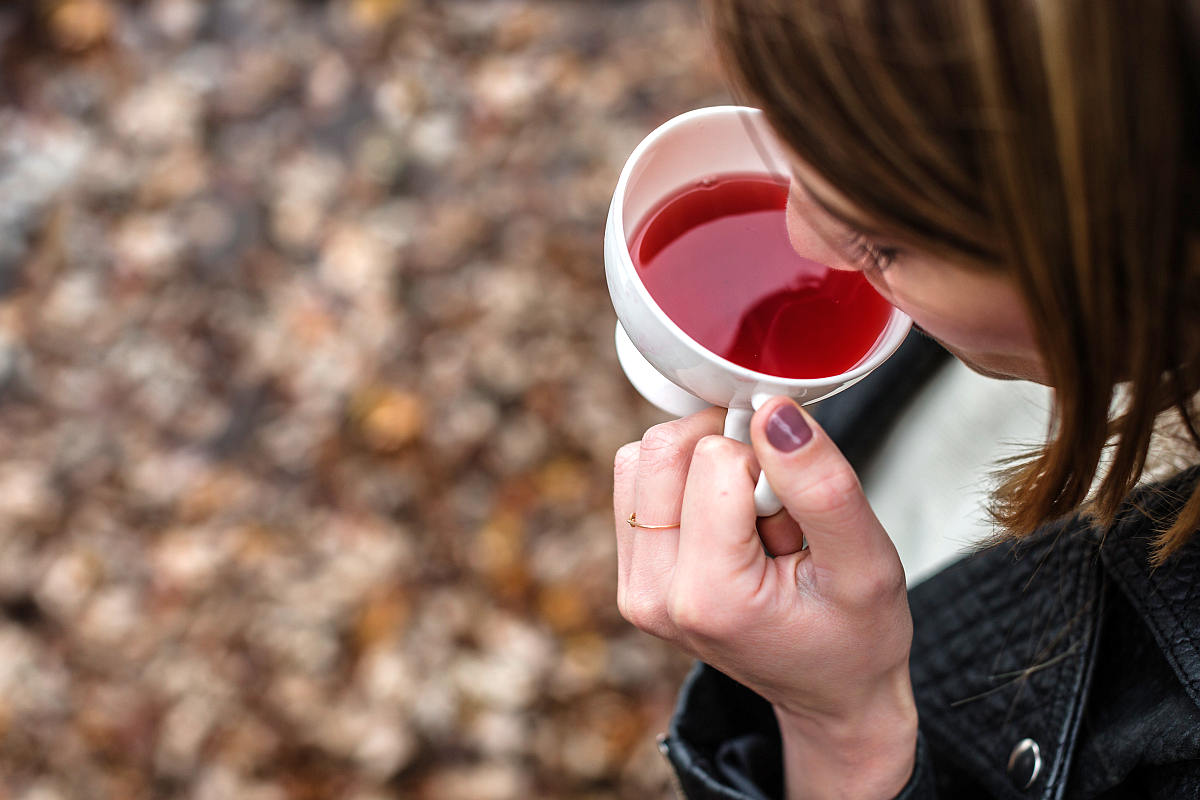 You aren't just limited to drinking water if you want to stay hydrated.
Another good way to drink more water is to down caffeine-free tea. Tea is also a source of antioxidants so it's both tasty and good for you.
If you're not a tea-drinker, try sipping on alkaline water. It's all-natural and sugar-free.
RELATED: Alkaline Water as a Natural Remedy for Constipation
6. Own a Great Portable Water Container
Another way for you to drink more water is to bring some wherever you go. You can do this by getting your hands on a sturdy portable water container you're comfortable bringing around every day.
When you have a portable water container with you all the time, you'll be more motivated to drink more of it within the day.
You'll also save a lot of money because you won't have to buy bottled water from the convenience stores. Getting your own water jug also lessens the amount of plastic waste you'll contribute to the environment.
Here are a couple of features you should look for when choosing your own portable water container:
Multi-purpose – filter out water impurities like heavy metals, chlorine, and insecticides
Portable for work, home, travel, hiking, and other outdoor activities
Lightweight and compact
Fits inside your home and work refrigerator
Tip:  Make sure to clean your portable water container regularly, too!
7. Always Refill
https://www.instagram.com/p/BoZ13nfAcG9/
Now that you have your own portable water container, don't just make it your goal to finish its contents. Take it a step further by refilling it after you've drunk all the water in it.
Refilling your jug is another way to motivate yourself to drink more water.
8. Have a Dedicate Water Pitcher in the Fridge
If lugging around a portable water container isn't something you're willing to do, an alternative is to buy yourself a glass water pitcher, make sure it's always filled with water, and keep in the office fridge. This way you'll have a ready supply of cold water waiting for you during your lunch and snack break.
Tip: Measure the spaces in your office fridge before you actually buy one. If a glass pitcher doesn't fit your liking, plastic BPA-free pitcher is the next best alternative.
BPA Definition: Short for bisphenol; It can imitate hormones in the body and disrupt the balance in the systems.
9. Set Reminders and Goals
Another way for you to drink more water is to set a "drink water alarm" on your phone. Every time the alarm rings, promise yourself that you'll drink one glass of water.
You can also set short- and long-term goals to help you get into the habit of drinking more water. For example, you can make it your daily goal to drink at least eight glasses of water every day.
An example of a long-term goal would be to eliminate non-water drinks from your diet.
Here are a couple of reminder and tracker apps you can download right on your phone to help you drink more water:
Daily Water App
Eight Glasses a Day
Hydrate Daily
iDrated Water
Spire
Water Alert
Water Drink Reminder
WaterMinder
Waterlogged
10. Eat Foods with High Water Content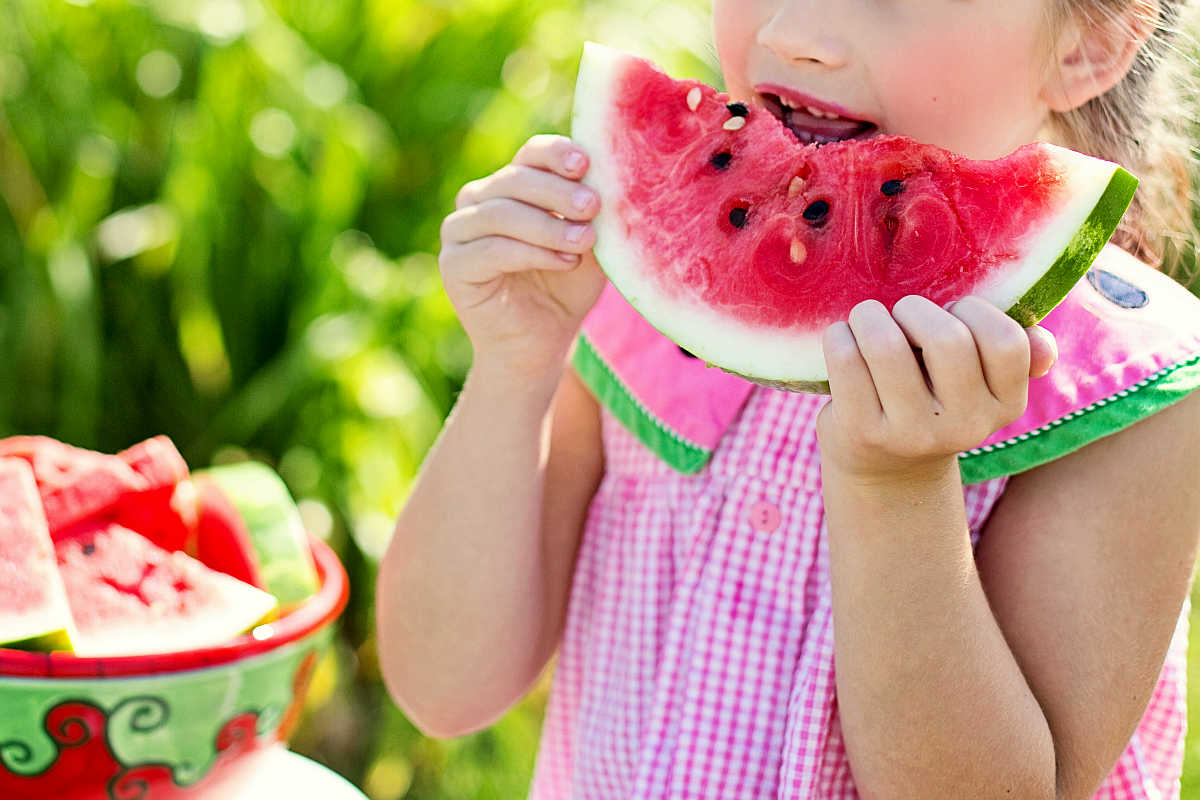 Drinking water isn't the only way to stay hydrated.
Eating foods with high water content also helps to get more water into your system. Raw and fresh fruits and vegetables are the best examples of these foods.
Try to incorporate these fruits and vegetables with high water content into your diet:
Beets
Berries
Carrots
Celery
Cucumbers
Lettuce
Melon, watermelon, and cantaloupe
Pineapples
Tomatoes
11. Drink Water for Every Activity
Here's an easy way to make a routine out of drinking water. Every time you send a text message or finish a phone call, drink a glass of water.
The key here is to associate the act of drinking water with a recurring task. This way, drinking water becomes routinary, too.
Tip: If you're not a frequent caller or texter, you can associate water drinking with other recurring activities. For example, dedicate yourself to drinking a glass of water right after you upload an Instagram post or update your Facebook status.
Check out these fruit infused water recipes by Clean & Delicious:

With these tips, you now know 11 different ways on how to drink more water every day.
Drinking water regularly doesn't just help you stay hydrated. It also promotes regular digestion and even boosts the immune system.
When you start to drink more water, you'll be much closer to living a happier and healthier lifestyle.
Do you have more questions about how to drink more water every day? Ask them in the comments section below!
Up Next: