If you're still looking for ways to combat aging even if you're almost past your prime, we get you.
It's an odd thing. The anti-aging cream market goes from strength to strength (although, you could just try, y'know… drinking hydrogen water), and there's still a huge desire to look and remain forever youthful.
It's almost paradoxical that, at the same time, we also treasure the notion of living for many years. We run from the aging process but also embrace achieving a good age.
Do you want to stay young but don't want to spend a fortune on cosmetics and surgical procedures? Achieve those enviable anti-aging results with water.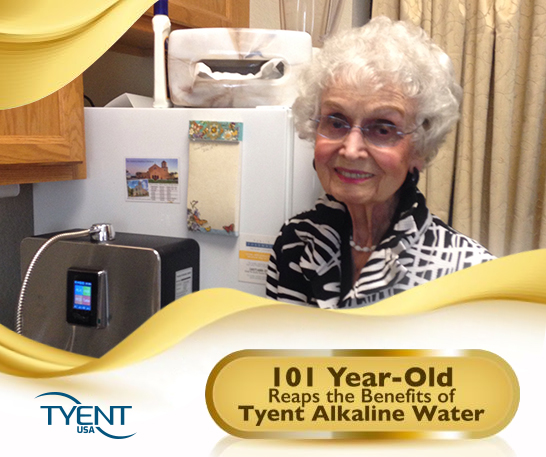 How To Feel Great at 101!
We know Tyent Water works because of the many testimonials we get from our customers.
We especially can't get enough of hearing the tips and advice from people who have already reached a grand age on how they do it, and one of the most inspiring stories comes from a Tyent Customer, Natalie Q.
When Natalie turned 101 – yep, you read that right – 101 years old, she was very happy to share her thoughts on how she stays feeling great.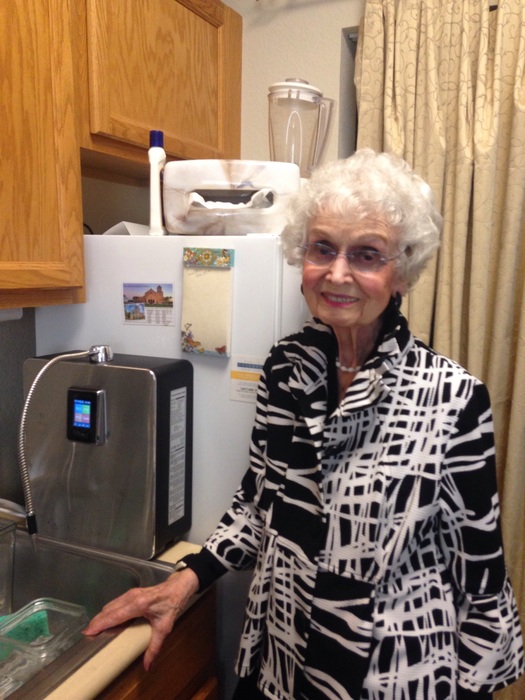 Her secret? A Tyent Water Ionizer!


"I love my Tyent Water – the health benefits are so

many, and the cleaning features are great. I have

enjoyed it all for many years and am now getting

younger members of the family started on it too."


Natalie – who lives in Sanford, Florida – was happy to explain exactly why she's such a water ionizer fan. She loves all of the amazing benefits that she's experienced since drinking ionized alkaline water; for her, the Automatic Cleaning Function is a big boon.
Natalie's generally so thrilled with her Tyent water ionizer that she even wants her loved ones to have a unit or two!
Tyent Water is a one-of-a-kind drink, but you might be wondering if you can find this kind of water in nature.
Where Else Can You Get Good Water?
So, what's the answer to our last question? It's this: sure, you can.
We're not talking about plain ol' water, though. If you're willing to travel to Europe, Asia, and Mexico to access water that does wonders for your skin, body, and mind, you could get your hands on naturally alkaline or hydrogen-rich water.

Some regions that are famous for having naturally high pH water include:
Lourdes, France
Tlacote, Mexico
Nordenau, Germany

, and

Delhi, India
This article summarizes the properties of the waters found in each region we mentioned, but we'll give you a rundown below.
Lourdes, France
This religiously famous region of apparitions of the Virgin Mary is the site of the miraculous Massabielle grotto. Many have made pilgrimages to reach this sacred site, especially since the water is accessible by tap within the area.
You could have Lourdes water shipped over to the US for you to wash with (or even drink). However, you might not have enough of a supply to last you a lifetime.
Tlacote, Mexico
Discovered by ranch owner Jesus Chahin in the early 1990s when he observed a dog recovering after drinking the water, Tlacote water was said to cure ailments. It quickly became popular with locals and international visitors. Up to hundreds of thousands of people lined up for this healing water every day, including celebrities and politicians alike (as the stories go).
Unfortunately, it's not going to be possible to get Tlacote water anymore since the ranch closed down long ago, as its owners passed away in 2004.
Nordenau, Germany
The healing springs in this region were discovered in 1992 in a cave of a slate mine. The water comes from deep within the ground, so that means that it's unaffected by pollution and dirt from the surface. Nordenau water is great at fighting free radicals, which probably explains its healing properties.
This spot is still open for visitors even today. If your face has more lines than it did yesterday and you're not happy with that, now might be a good time to visit these springs.
Then again, who says that having wrinkles is unattractive, anyway?


"If you don't have wrinkles, you haven't laughed

enough."

Phyllis Diller, July 17, 1917 – August 20, 2012


Delhi, India
While not exactly within Delhi borders, the famed Nadana village is near India's capital. In 1992, water began flowing from a deserted well despite there being no power, and this spring water soon became famous for its healing properties.
Despite offers to monetize this discovery, the owner chose to keep the village's well free and accessible to anyone who wished to bathe in its miraculous water.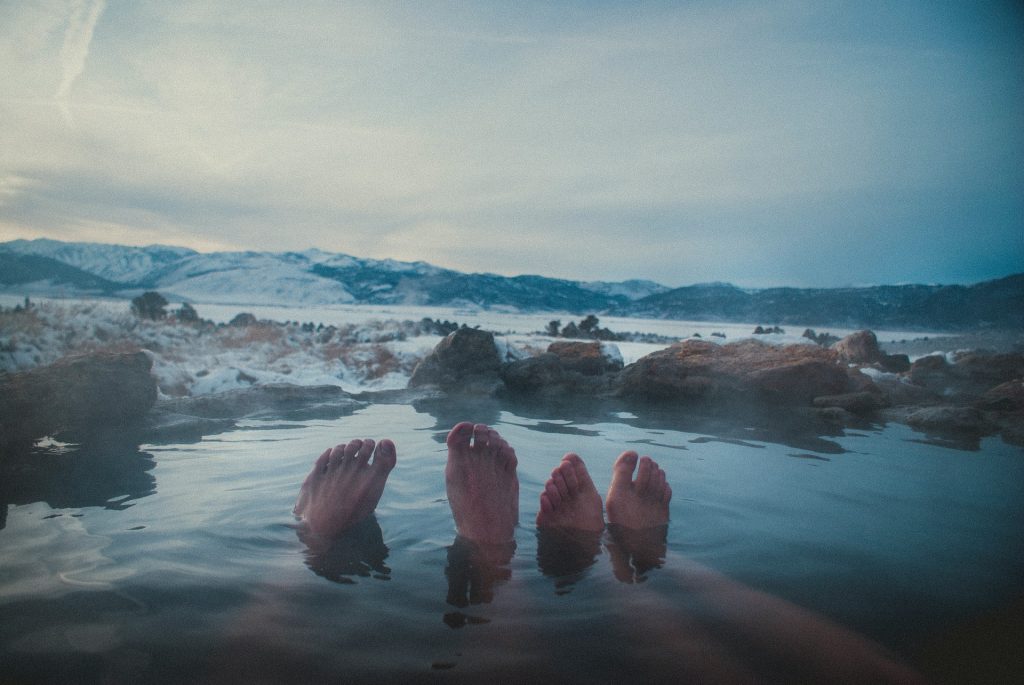 "[These are] natural waters that have been

attributed to the health, wellness, and longevity of

millions of people fortunate enough to have access

to it."

Joe Boccuti, Tyent USA's Founder and President
Let's be honest, though: with how expensive traveling can be, getting water from these foreign regions isn't going to be a walk in the park. So, if you want water that's almost straight out of the Fountain of Youth itself, what can you do?
The best way to do this is to get your own water ionizer, just like what Natalie did!
We're so grateful to Natalie for sharing her thoughts about her Tyent Water Ionizer – it's always wonderful to hear from Tyent customers and to listen to the ways that having a water ionizer at home has made such wonderful changes in their lives.
A Healthy and Happy Way to Get Older – With a Water Ionizer!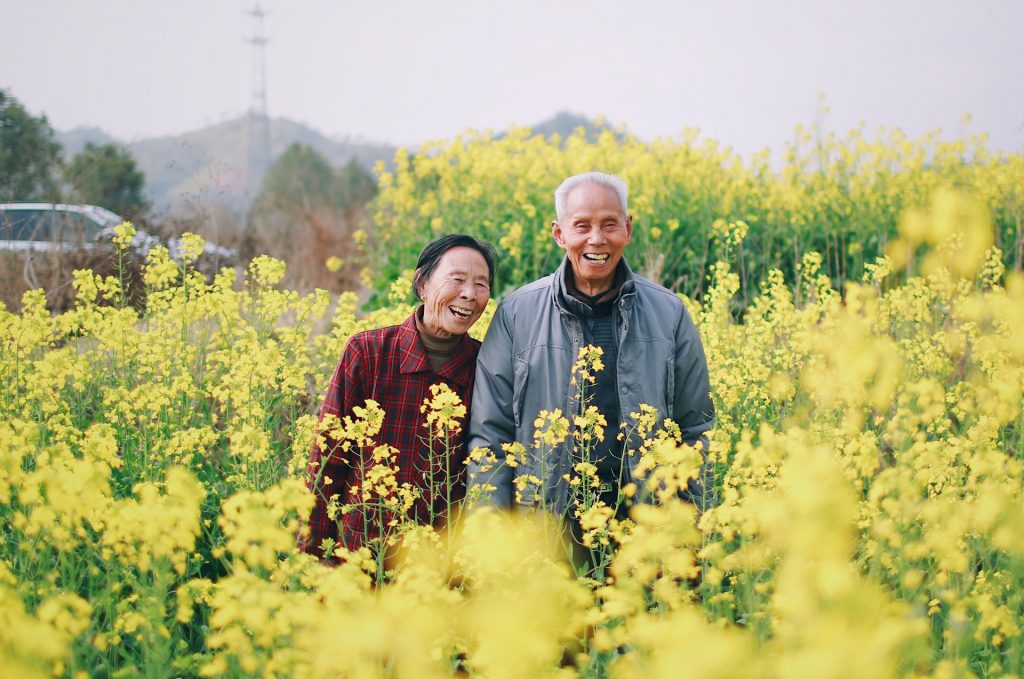 Living a long, content and healthy life is the goal. Feeling energetic, mentally alert and happy for as many as years as possible, even as we get older, is a wonderful thought. In fact, it would definitely be better to focus on that positive mindset as we blow out increasingly large numbers of Birthday candles, rather than on whether we've acquired a smile line or four!
And if we haven't quite convinced you that growing old is a marvelous thing, that we should embrace healthfully and wholeheartedly, then there's always the Fountain of Youth!
How Many Candles on the Cake?
Any other Tyent customers who have blown out more Birthday candles than Natalie or who've been making the efforts to reach that goal? We would love to hear from you if so, and maybe you can feature on our pages as well!