It's an odd thing. The anti-aging cream market goes from strength to strength (although, you could just try, y'know… drinking hydrogen water) and there is still great store set by looking youthful.
It's almost paradoxical that at the same time, we treasure the notion of living for many years. We run from the aging process but embrace achieving a good age at the same time.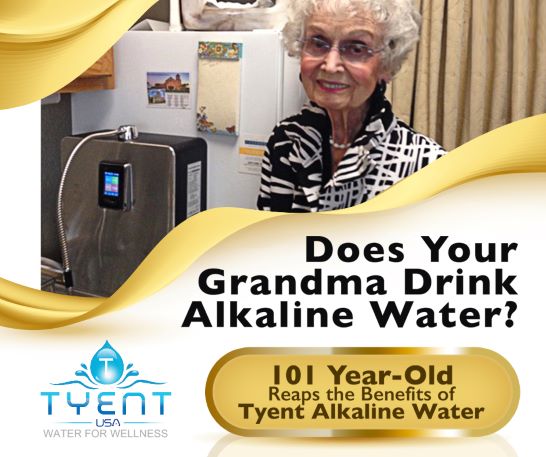 How To Feel Great at 101!
We can't get enough of hearing the tips and advice from people who have already reached a grand age on how they do it, and one of the most inspiring stories comes from a Tyent Customer, Natalie Q.
When Natalie turned 101 – yep, you read that right – 101 years old, she was very happy to share her thoughts on how she stays feeling great.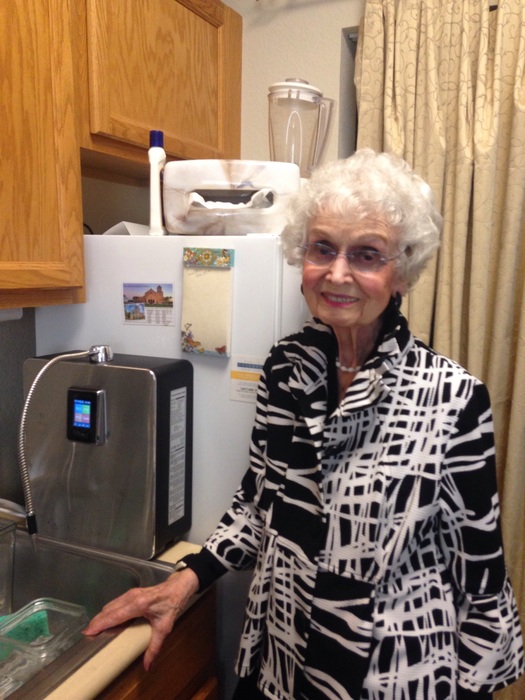 Her secret? A Tyent Water Ionizer! Natalie – who lives in Sanford, Florida – was happy to explain exactly why she's such a water ionizer fan. She loves all of the amazing benefits that she's experienced since drinking ionized alkaline water; the Automatic Cleaning Function is a big boon, and is generally so thrilled with her water ionizer that Natalie has recommended one for the younger members of her family!
We're so grateful to Natalie for sharing her thoughts about her Tyent Water Ionizer – it's always wonderful to hear from Tyent customers and listening to the ways that having a water ionizer at home has made such a wonderful change to their lives.
A Healthy and Happy Way to Get Older – With a Water Ionizer!
Living a long, content and healthy life is the goal. Feeling energetic, mentally alert and happy for as many as years as possible, as we get older is a wonderful thought. In fact, that would definitely be a more positive focus as we blow out increasingly large numbers of Birthday candles, rather than whether we've acquired a smile line or four!
"If you don't have wrinkles, you haven't laughed enough."
Phyllis Diller, July 17, 1917 – August 20, 2012
And if we haven't quite convinced you that growing old is a marvelous thing, that we should embrace healthfully and wholeheartedly, then there's always the Fountain of Youth!
How Many Candles on the Cake?
Any other Tyent customers who have blown out more Birthday candles than Natalie? We would love to hear from you if so, and maybe you can feature on our pages as well!