Need some color in your life?  Love fruit and vegetables but need a bit of fresh inspiration on how to eat them?  Don't wait another second before checking out SirPlantsALot and start seeing healthy eating in a whole new Technicolor light!
Rainbow Water and Fairytale Smoothies!
Triple Fruit Alkaline Water?  Blueberry Lemon Water?  Rainbow Infused Water?  SirPlantsALot, harnesses the incredible benefits of Tyent Water from his water ionizer and transforms them into vibrant works of art that are as stunning to look at as they are delicious to drink.
If you have kids who are reluctant to eat fruit and vegetables, then with SirPlantsAlot's help, your problems are over!  What kid (of any age) wouldn't be won over by a Dragonfruit Fairytale Smoothie or the brilliant Fruit Rubik's Cube?
Fruity Fun With Your Water Ionizer!
SirPlantsAlot – also known by his more casual moniker of Garrett Parfitt – injects a fabulous sense of fun and creativity into the everyday job of eating and drinking healthily.
Every glass of hydrogen water fresh from a Tyent Ionizer is packed with antioxidant goodness to fight off and neutralize free radicals.  It's also mineral-rich, with molecular hydrogen that energizes your body right down at a cellular level.
The New Healthy!
Our bodies work better when we treat them right.  That means taking regular exercise along with eating and drinking well.  20 years ago, "eating healthily" still conjured up images of bowl after bowl of lentil soup and a handful of dried cranberries.  Who could blame anyone who wasn't exactly excited by the prospect of another sad ol' beanburger?
Now?  There's no excuse for thinking that healthy means boring!  SirPlantsALot is right at the forefront of healthy-living pioneers showing the world that eating "clean" is fun and delicious!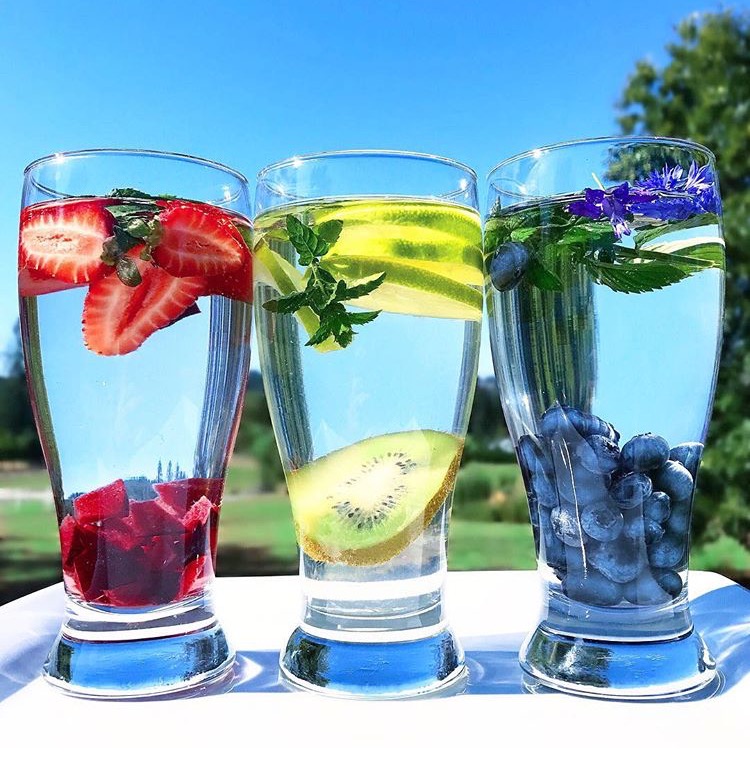 Technicolor Treats
Remember that famous scene in the classic movie, The Wizard of Oz, when Dorothy emerges from a faded, sepia landscape into the Land of Oz?  The new world is saturated in rich, vibrant color, from the bright-hued yellow brick road to Dorothy's sparkling ruby slippers.   That's basically what's happened to the healthy eating scene in recent years.
What's Your Favorite Water Ionizer Recipe?
And no-one captures the rainbow-bright brilliance of it all better than  SirPlantsALot!
Check him out today and share your favorite recipe with us!