We might have paraphrased the classic Christmas tune from Bing Crosby a little! If you're still searching for a special Christmas gift for a loved one this year, then look no further. A water ionizer makes the perfect present…and there are five reasons why below!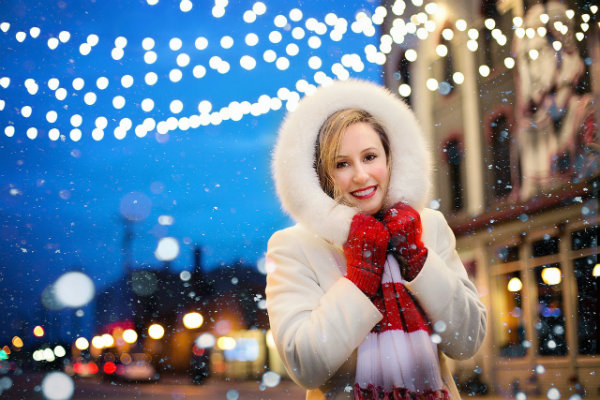 5 Reasons to Gift Water Ionizers This Christmas
1) Make Them Feel Amazing!
Do your loved ones want a life filled with:
More energy?
Better mental focus?
Deeper, more restorative sleep?
If they can say "yes" to at least one of the above – then a Tyent water ionizer is the right gift to give them for Christmas.
Give someone the gift of feeling more energetic and getting a good night's rest, and they'll love you forever!
2) Make Them Look Amazing!
The powerful antioxidants in ionized alkaline water kick aging free radicals into touch and help to reduce toxins.
Water from the acidic setting on your water ionizer machine makes an awesome, skin softening toner and using it as a final rinse after washing your hair will give it incredible shine!
3) Happy Holiday Hydration!
Did you know that ionized alkaline hydrogen water hydrates you faster than regular water?
Not only that – the naturally occurring molecular hydrogen in every glass of Tyent Water energizes at a cellular level and helps to neutralize post-workout lactic acid build up in tired muscles.
4) Immune Boost!
This time of the year is well-known for bringing on sniffles, coughs and sneezes.
Keep the worst of the germs at bay by boosting your immune system with three things:
Eat plenty of vegetables and whole grains
Get enough rest
Drink antioxidant-rich alkaline water!
5) Merry Money-Saving Christmas!
Tyent Water will cost you a tiny 6 cents per glass – which means that owning a Tyent water ionizer will save you money when you decide to ditch expensive bottled water!
You can also curb the cost of buying household cleaners and even mouthwash by using the Turbo setting on your water ionizer to replace chemical detergents!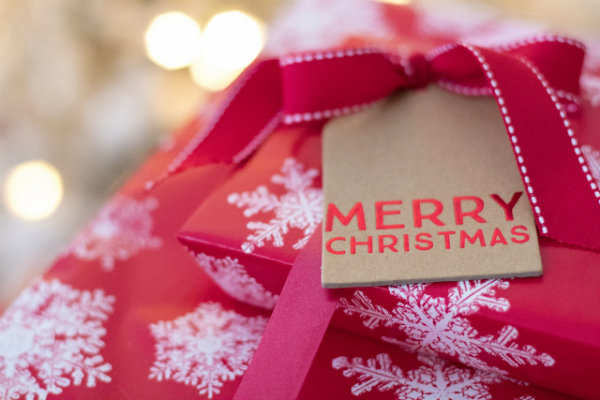 Best Christmas Ever!
So…forget about buying perfume, cufflinks, or any of the other stuff that no one really needs. If you really want to make someone's whole year sparkle – then treat them to a Tyent Water Ionizer!
Reading this FREE report is the first thing you should do before deciding which alkaline water machine is the right one to purchase. So, check it out – because it's chock-full of tips and expert advice!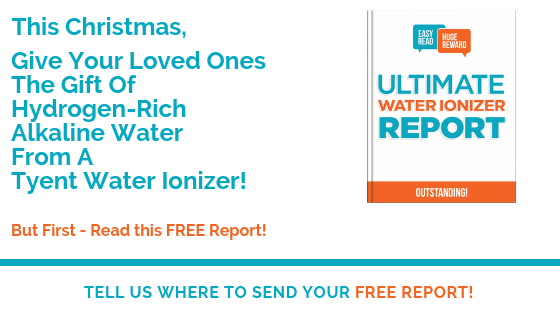 You should also check out the AMAZING deals we have on our water ionizers just in time for Christmas.
You may just be remembered for gifting the coolest, healthiest present at your family's Secret Santa exchange!