CNET is one of the most popular one-stop platforms for news, reviews, podcasts and more. Its trusted format and content make it an essential hub for anyone looking to stay ahead of the news curve, know when the next Big Thing is about to drop, and whether to spend your money or save it for a better deal.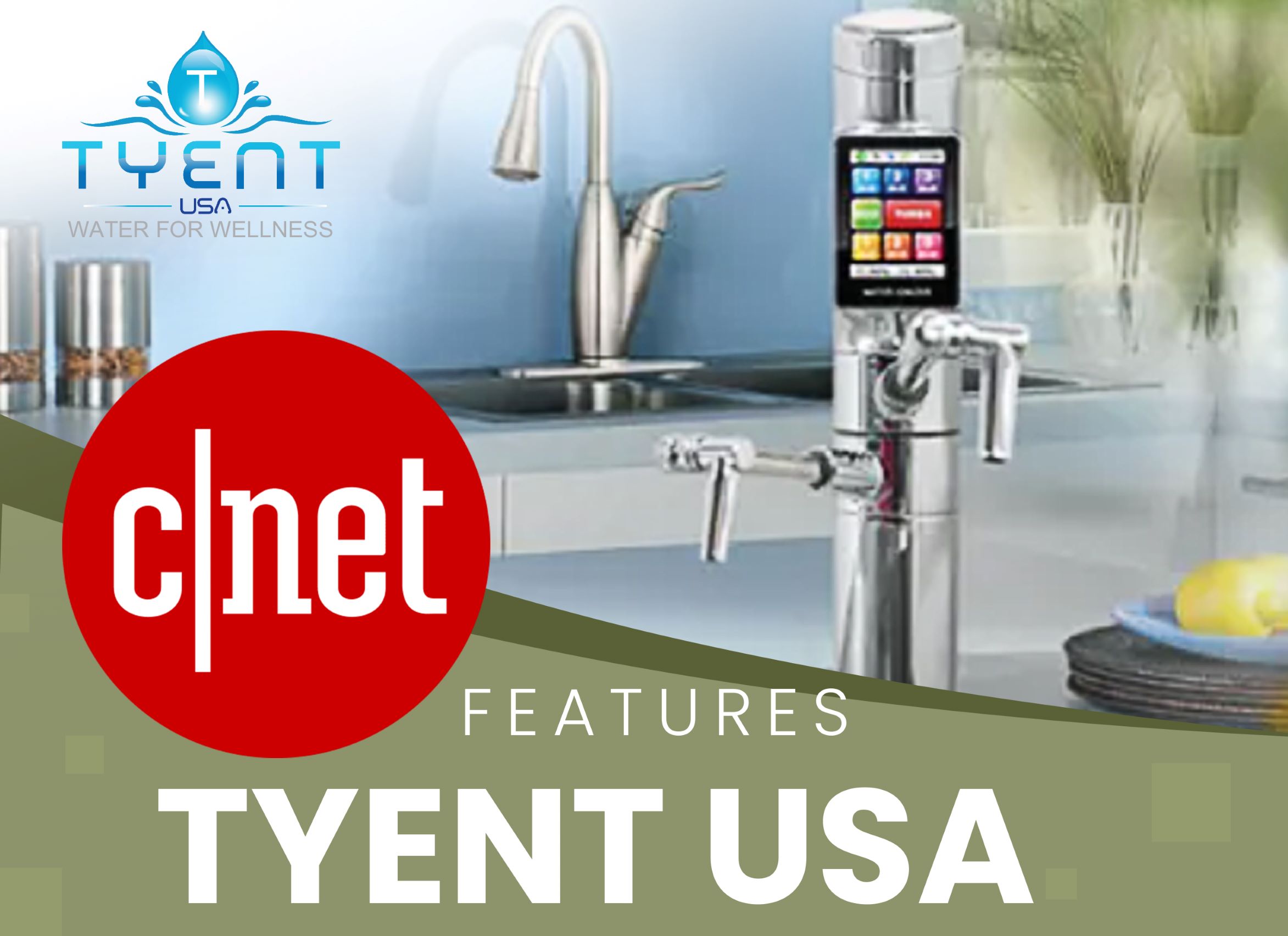 So what happened when CNET featured the Tyent UCE-9000?
The CNET Verdict?
Well you know, we don't like to blow our own trumpet, but it's safe to say that they loved it!
In fact, CNET went as far as saying that the UCE-9000 changes your concept of what running water is, and what we can now expect it to deliver.
What CNET Loves About The UCE-9000
Conscious of their readership and the kind of information they seek, CNET talks facts about performance, technical specifications, and style.
They specifically draw attention to a few features that make the UCE-9000 one of the most outstanding water ionizer machines on the market today:
It delivers water with the exact pH level you want – on demand
With a stack of awesome features, the UCE-9000 is a playground for tech fans
You can select alkaline or acidic water for drinking or cleaning
Tyent offers an unbeatable 'Forever' Lifetime Guarantee
Beautiful chrome finish
Colored touch screen
It looks like an iPhone!
CNET's overview? We'll leave their quote intact:
"The takeaway here is that with this specialized kitchen gadget, water in the home has been taken to a whole new level."
We're pretty happy with that.

Buying a Water Ionizer For Your Home
Right now is the perfect time to invest in a water ionizer for your and your family. Time and time again, Tyent Water Ionizers are proven to be unbeatable on:
Performance
Power
Filtration
Value
Style
Customer care – before and after purchase
Call Us Today!
Why not call up our friendly team of water ionizer experts at to ask about the amazing deals we have on right now?