UCE-9000
$4,295.00 $2,995.00
Under-Counter Extreme Water Ionizer
Designed for those who demand only the best without compromise.

Users will instantly notice an unbelievable, new style that features a colored touch screen modeled from Apple's iPhone on an above-counter faucet with a beautiful chrome finish!
With Tyent, you can be assured that looks are NOT deceiving. The UCE-9000T has 9 HUGE plates that boost over 375 watts of power with its Turbo function! Enjoy some of the best ionized, alkaline water TyentUSA has to offer with a Lifetime Guarantee of performance and satisfaction!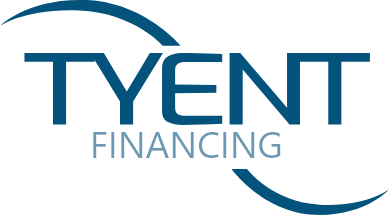 Payments as low as
$25 /mo
Low Monthly Payment as low as $25 /month!
$0 Payments for 6 Months!
0% Interest *Same-as-Cash* 12 Month Financing!
> Learn More
We believe everyone should have access to ionized water, so we have an ionizer for every budget. Our UCE-9000 model is equipped with nine of the largest platinum-coated plates in the industry. Larger plates mean more power supply, and our UCE-9000 under-counter water ionizer may be the perfect solution for you and your lifestyle. Our nine-plate under-counter water ionizer is the best in its class, allowing each user to create alkaline or acidic water for drinking or even cleaning, sterilizing, and disinfecting applications. We engineer each of our ionization machines so they are easy to use with automatic controls and other convenient features.
Enjoy touch-type automatic water supply with a coated touch panel interface, all packaged in one streamlined design that will look great in your kitchen or break room. Each UCE-9000 under-counter water ionizer includes adjustable presets with 55 power levels to choose from. This state-of-the-art technology also includes our "Ultra Plus" filtration, with dual filters that remove contaminants such as sediment, chlorine, chloramines, and metals from your unique source water. This is great news for veggie lovers, because you can easily remove herbicides and pesticides. Don't spend hundreds of dollars on organic vegetables. Lead a happier, healthier life by drinking and using ionized water.
The secret behind this water ionizer's success is simple: electrodes extend its lifespan and heighten the ratio of generating hydrogen. If you're not familiar with molecular hydrogen, there are more than 500 articles and clinical studies that verify the benefits. First and foremost, ionized water serves as a powerful source of antioxidants. Second, healthy alkaline levels can reduce weight gain and sluggishness. Third, ionized water contains only five to six water molecules per cluster while conventional water contains ten to thirteen water molecules per cluster. You can hydrate quickly while nourishing your body in the best way possible.
Only Tyent USA offers a lifetime warranty without any stipulations or fine print. We are so confident in our products that we even offer a 75-day trial period so you can determine whether our nine-plate under-counter water ionizer is right for you and your lifestyle. We are here for you before and after the sale, so you can take full advantage of our expertise. If you have any questions about our products, please contact a member of our technical service team today for additional information. Remember to download our free Alkaline Water Uses e-book, the ultimate guide to getting the most out of your new investment.
9090 Turbo Under-Counter Extreme Specifications
Product Size

Ionizer: 14in (W) x 5-3/8in (D) x 14in (H)
Dispenser: 11.5in (H) x 2in (D)

Weight
5.6kg
Rated Voltage
100-240V a.c 50/60 Hz
Power Consumption
55 adjustable levels
Purifying Mode
TM Filtration Mode
Super Water
Capable of producing water from 2.0 pH - 12 pH*
Display Unit Configuration
• 3-phase alkaline water
• water purification
• 2-phase acidic water
• under cleaning voice
• filter replacement display
• pH concentration level display
Addition Funtion
Electronic extraction construction
Operating Pressure range

0.1 ~ 0.5MPa
Package Contents
UNDER COUNTER EXTREME 9000 TURBO Water Ionizer
User Manual
Water Outlet Tube
ABS Faucet w/ Chrome Finish

Steam Elbow (x2)
Tube Fixing (x2)
pH Reagent Bottle
2.5m Hose
Warranty
• 60 Day Satisfaction Guarantee
• Lifetime Guarantee
*Depending on your source water.
Customer Reviews
9 Review(s)
Excellent , knowledgeable sales rep. Fast delivery. Easy to install. Web site has a wealth of information.

I love our water now. I used to get heart burn from all of the chemicals in our water. Thanks for giving us such a healthy product!"

Very very happy with service

I have used my water Ionizer for years and continue to love the PH water as well the cleaning power of the acid water. Great machine.

Extreme high quality product and zero service problems

The Tyent water purifier has become a part of our everyday routine. We especially enjoy the improvement in our morning coffee. The option of several ph levels is useful. The turbo mode for cleaning is very effective, and works great for stain removal without chemicals. Great product, we highly
Recommend it.

This is a great product, the filters last a long time. 5 months in and we are only at 62%

Best ionizer on the market, you truly taste the difference in your drinking water. I was not able to drink more then a glass of regular water, water from this ionizer I can drink a quart at a time no problem

This machine is amazing and hope to get many years out of it. It is very easy to use. If you don't know the benefits of an electrolyzing, purifying and alkalyzing machine I suggest you find out !!!