It's beginning to look a lot like Christmas…in July! Merry Christmas in July, everyone!
Keep reading below to learn all about this fun midsummer holiday that is sure to bring you some holiday cheer:
What Is Christmas in July?
How Did Christmas in July Get Started?
Where Can I Celebrate Christmas in July?
What Are Some Fun Christmas in July Ideas?
Where Can I Find a Great Christmas in July Sale?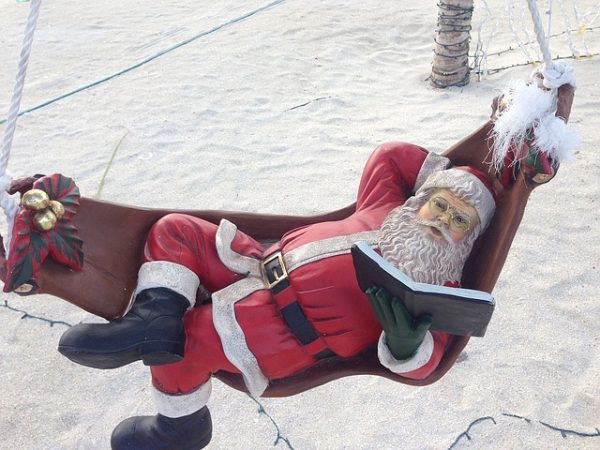 What Is Christmas in July?
Some things really do what they say on the can!
It might be hot enough to melt the ice in your hydrogen water, but who says that should stop you from celebrating "Christmas"?
It's an unofficial holiday, which means that you won't get a day off work, but apart from that, feel free to make it your own!
What you can certainly do is snag yourself a bargain.
Many companies hold sales, but we're not revealing the most incredible deal out there just yet…read on to find out more!

How Did Christmas in July Get Started?
The popular phrase started life as the title of a cheery Hollywood movie in 1940.
It was followed by a "Christmas in July Luncheon" held by the US Post Office, along with representatives of the US Army, greetings card and advertising industries. The main purpose of this was to highlight an early Christmas mailing campaign for overseas Armed Forces.
Midsummer Christmas then started gathering pace as an advertising concept around 1950, when stores would hold summertime sales, cleverly marketed as "Christmas in July."

Where Can I Celebrate Christmas in July?
The unofficial holiday is celebrated in some Southern hemisphere countries, where winter falls during our summer months, such as Australia, New Zealand, and South Africa.
The traditional December Christmas is celebrated too, falling during the hot summer.
In the Northern hemisphere, you can find these celebrations most frequently in the USA, Canada….and Denmark.
Yep, the smallest of the Nordic countries is traditionally crazy about Christmas, to the extent that the World Santa Claus Congress takes place in the capital Copenhagen to mark the midsummer Christmas in true Scandinavian style.

What Are Some Fun Christmas in July Ideas?
In the Northern Hemisphere, celebrations tend to be tongue-in-cheek: light on meaningful tradition and heavy on the irony.
How about grilling some turkey on the BBQ and serving it up with Christmas Salad (your favorite salad leaves, fried bacon pieces, dried cranberries, and feta cheese tossed with dressing)?
For your drink of choice, a long glass of chilled alkaline water with crushed cranberries and a squeeze of lime is the perfect fake-festive cooler!
Rhona Recommends | I'm Dreaming of a Water Ionizer…Five Reasons to Gift Water Ionizers This Christmas

Where Can I Find a Great Christmas in July Sale?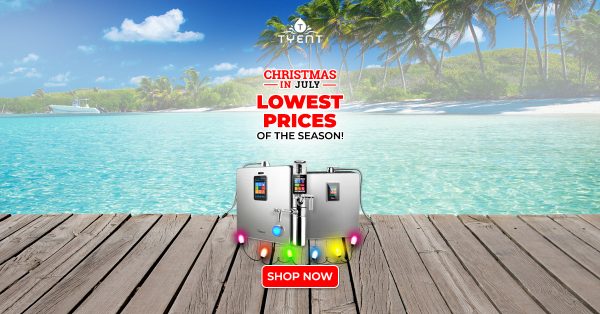 Right here! (we're not kidding…)
We like to celebrate by offering some of our most jaw-dropping water ionizer deals to mark the season! (and with 6 FREE gifts…)
So, come grab one of our award-winning water ionizers with a price tag that will make you think all your Christmases have come at once!
Call and speak with one of our team members today!
Rhona Recommends | Five Things That People Forget at Christmas! (And How a Water Ionizer Can Help!
Are You Celebrating Christmas in July?
View this post on Instagram

Have you made midsummer plans? How about any "festive" traditions that you and your family like to celebrate?
We'd love to hear about it – so please comment below!
Up Next: