Buying holiday gifts for the people you love? Sounds nice, right? So why then does it end up feeling like such an ordeal?
We've fixed that for you. Read on for the five foolproof ways to survive holiday shopping and get this – even have a good time! Wait…what? Yep! It's possible to even enjoy the experience!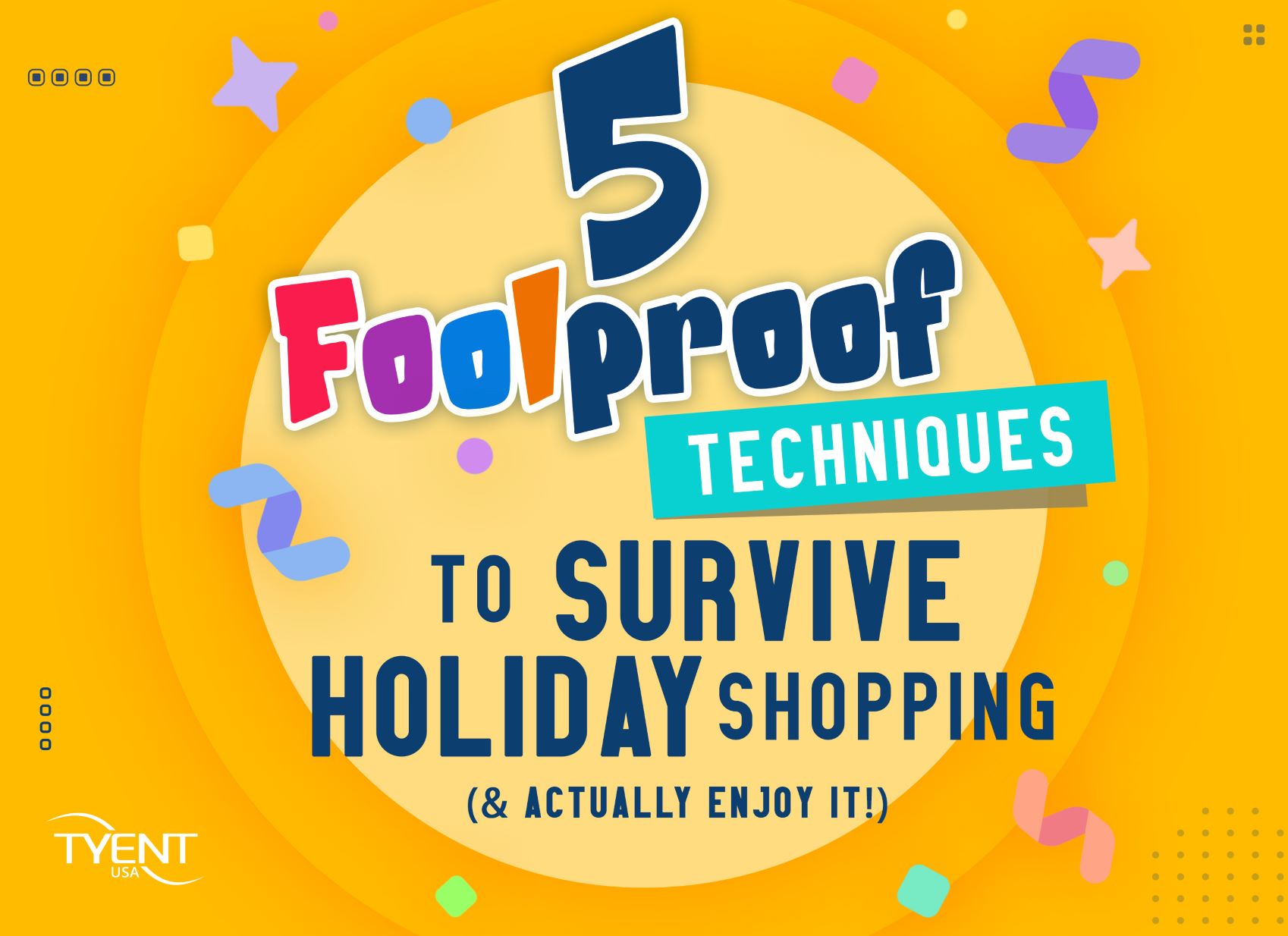 1. Forget the PR campaign that 'Holiday Shopping' has been running now for decades, in movies, magazine advertisements and so on. You won't move in sparkly slow-motion through a beautiful, decorated mall, while adorable children gaze in wonder at the window displays, without asking on a loop for toys/snacks/going home. You won't smile continuously at the magic of holiday shopping. In a nutshell: it won't be like the movies. Managing expectations is crucial here.
2. But that doesn't mean that you won't survive holiday shopping, and yes, even enjoy it! Make sure your shoes are comfortable – no heels or tight toes – and that you're wearing layers that can be taken off, thrown on or stashed away. No bulky coats or awkward items: aim for comfort, all the way.
3. If you can buy it online, do so. There are no medals for purchasing items in a real-life store. While the image of yourself swinging lovely gifts in rope-handled store bags as the first flakes of snow begin to fall is a pleasant one, it probably won't be like that (see No. 1). Safe, careful online shopping can be a beautiful thing, so use it to help you survive the holiday shopping season. You can even have gifts wrapped and posted to the recipient, an option that cuts down on extra work for you.
4. Plan a budget for each person and stick to it. If you're tempted to spend more than you should, stay calm and walk away. Gifting is never about how much you spend, it's about choosing the right present for the right person. Be realistic and honest with yourself about what you can afford. Overspending can lead to stress and at holiday time, that's the last thing you need.
5. Our final foolproof technique to surviving holiday shopping is a super-useful one – for next year. Make a special effort to do your holiday shopping throughout the year, whenever you see a great gift at a good price. Spreading gift-planning out this way cuts down on the stress of trying to do your holiday shopping in one go and can really help you to budget for those fabulous gifts!
100 Fabulous Gifts for Everyone You Know!
Speaking of fabulous gifts, need some truly awesome gift-giving ideas? Take a look at our definitive 50 Gift Ideas for Men and 50 Gift Ideas for Women. We've rounded up some brilliant ideas for every budget, age and personality, to help you survive holiday shopping for another year!
Your Holiday Shopping Tips!
Do you have your own foolproof techniques for surviving – and enjoying – holiday shopping? Please share them!
View this post on Instagram