Do you find that the summer heat leaves you struggling to keep your cool in the sun?
We hear you – which is why we recommend drinking Tyent alkaline water from one of our water ionizers!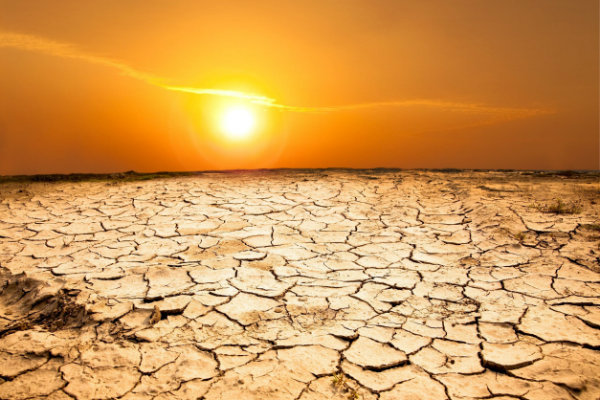 Water ionizers have all kinds of tricks up their sleeve to help you beat the heat as the summer temperatures rise. What's more, you'll love every one of the benefits that a water ionizer can provide you, such as:
Cooling Facial Spritz
If you feel like you're melting during the summer months, keep a spray bottle of pH balanced ionized Tyent alkaline water in the refrigerator to spritz on your face when you need it most.
A neat cooling trick is to try adding a couple of drops of peppermint oil because it contains menthol for a fabulous cooling sensation.
Cool Clothes
We don't mean whatever the fashion influencers insist that we should all be wearing; we mean light-colored, loose fabrics that help to reflect the sun rays. Wearing a hat in direct sunlight is essential, as a hat with a wide brim will help you to stay in the shade wherever you are.
Finger on the Pulse
A fast way of cooling down in the summer heat is to let cold water run over the inside of your wrists.
The blood vessels in your body are very close to the surface of your skin, so holding your wrists under a stream of cold water from the tap or your Tyent water ionizer is a terrific way of cooling down quickly!
Cooling Down in the House
If you don't have air conditioning at home, then here are a few tricks to help cool down your home that simply go beyond keeping the windows open!
Soak a sheet in cold water and hang it in front of an open window.
Turn off every electrical appliance and light that you don't need – they all give off heat.
Place a bowl of ice in front of a fan to create a stream of cool air.
Drink from Your Tyent Water Ionizer Machine!
It's impossible to overstate how important it is to drink enough water every day, but it's even more important to drink enough water when the temperature soars – so make sure you are drinking Tyent alkaline water that's rich in molecular hydrogen from your water ionizer.
Tyent's hydrogen water is simply delicious and packed with nutrients such as zinc, magnesium, calcium, and potassium. So, hurry up and drink the hydrogen bubbles in the water fast before they dissipate so that you can get the full effect of the molecular hydrogen penetrating your cells directly, proving complete hydration to cool you down properly.
It's a whole lot easier to drink water that tastes great and makes you feel energized when everyone around you is wilting in the heat – and our hydrogen water is super easy to drink and super delicious!
Cool Customer Care!
No matter the weather, our customer care team is cool, calm, and ready to chat about how easy it is to fit an alkaline water machine in your home!
Why not give them a call at today so that you can start enjoying the cooling benefits of alkaline water this summer!?
What's even cooler is this helpful Water Ionizer Cheat Sheet – so grab your free copy before giving us a call.
Here's to a Happy, Healthy, and Hydrating Summer!