You probably won't find it marked on any calendars, but here's a fun fact: August has been (un)officially declared Anti-Frizz Month.
With this in mind – we'll answer the most recent questions that our readers have asked us:
What Is Anti-Frizz Month?
How Can I Get Shiny Hair That Stays Frizz-Free?
What Type of Water Is Best for Washing Hair?
Where Can I Find a Black Friday Sale This Summer?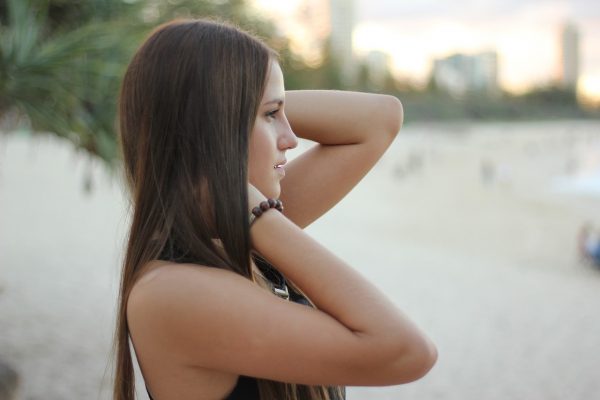 What Is Anti-Frizz Month?
First conceived in 2013 by…ahem…a manufacturer of "anti-frizz" hair products – Anti-Frizz Month is a whole 31 days dedicated to fighting the flyaways and fluffy ends that come into their own during the summertime.

How Can I Get Shiny Hair That Stays Frizz-Free?
If you have a water ionizer at home, you don't need to invest in countless serums and creams that promise sleek, swingy hair and you definitely don't have to wait 31 days for results!
Ready for the real scientific bit? It's not about what you coat your hair with (silicones lubricate but don't moisturize) it's about the hair itself.
If the hair shaft is healthy, then it will reflect the light and give off a deep shine without chemical-packed products.
But how do you get your hair to behave like that?
The sun's out, it's hot and humid…so, how can you persuade your hair to stay frizz-free?
Answer: with a water ionizer machine!
Rhona Recommends | Fight Frizzy Hair with Your Tyent Water Ionizer

What Type of Water Is Best for Washing Hair?
View this post on Instagram

But wait, we hear you ask, "I use a pH-balanced shampoo, surely that means I'm taking care of my hair?"
The truth is that your shampoo doesn't go far enough.
If your rinsing water isn't the right pH for your hair – then the good work can be rapidly undone.
If your source water is too alkaline, the outer cuticles of the hair shaft can lift as a result of protein cells swelling. This leaves your hair feeling dry and (you guessed it) frizzy.
Rinsing your hair with acidic water from your water ionizer coaxes the cuticles to lie smoothly on the hair shaft. This means they reflect light and appear smooth and frizz-free – naturally. Beautiful hair…courtesy of your very own water ionizer!
The truth is that an alkaline water machine has so many uses and awesome benefits besides keeping you hydrated that once you realize how much owning one elevates your life, you'll wonder how you ever managed without one!
Rhona Recommends | 11 Alkaline Water Benefits for Your Skin, Hair, and Health

Where Can I Find a Black Friday Sale This Summer?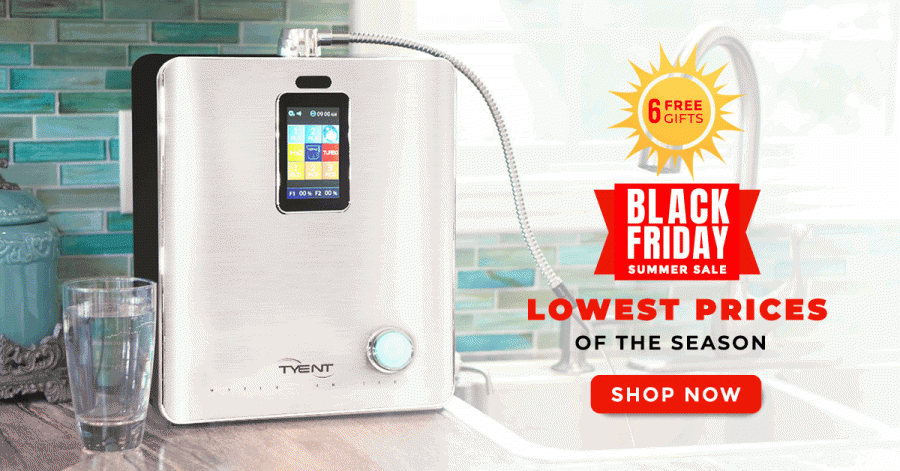 Grab an award-winning Tyent Water Ionizer during our Black Friday Summer Sale and we'll even throw in an incredible $1,600 of FREE gifts to help you get a healthy head start on your holiday shopping (no pun intended!)
Call us at right now to make this summer the best one yet!
How are you fighting the frizzies? Have any amazing tips to keep your crowning glory sleek in the heat? 
Please share your suggestions below for keeping things smooth and shiny during Anti-Frizz Month and beyond! 
Up Next: