Okay, so you've read the clinical data, pored over the scientific research, gasped at the press reports and listened to the testimonials of top sportspeople and medical experts.  In other words, you're ready to buy your Tyent ionizer.  Exciting!  But you have a decision to make; which ionizer is the right one for you?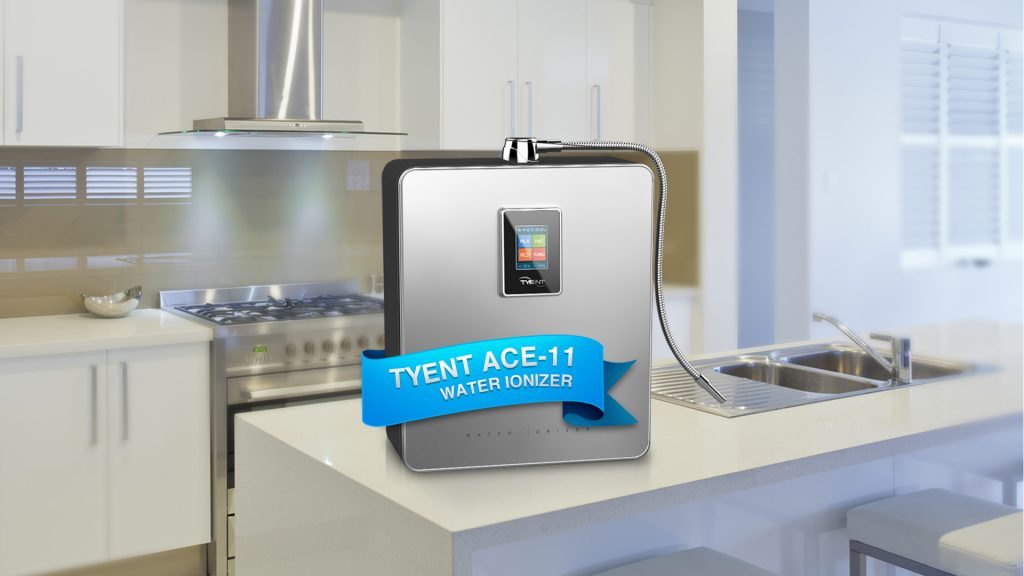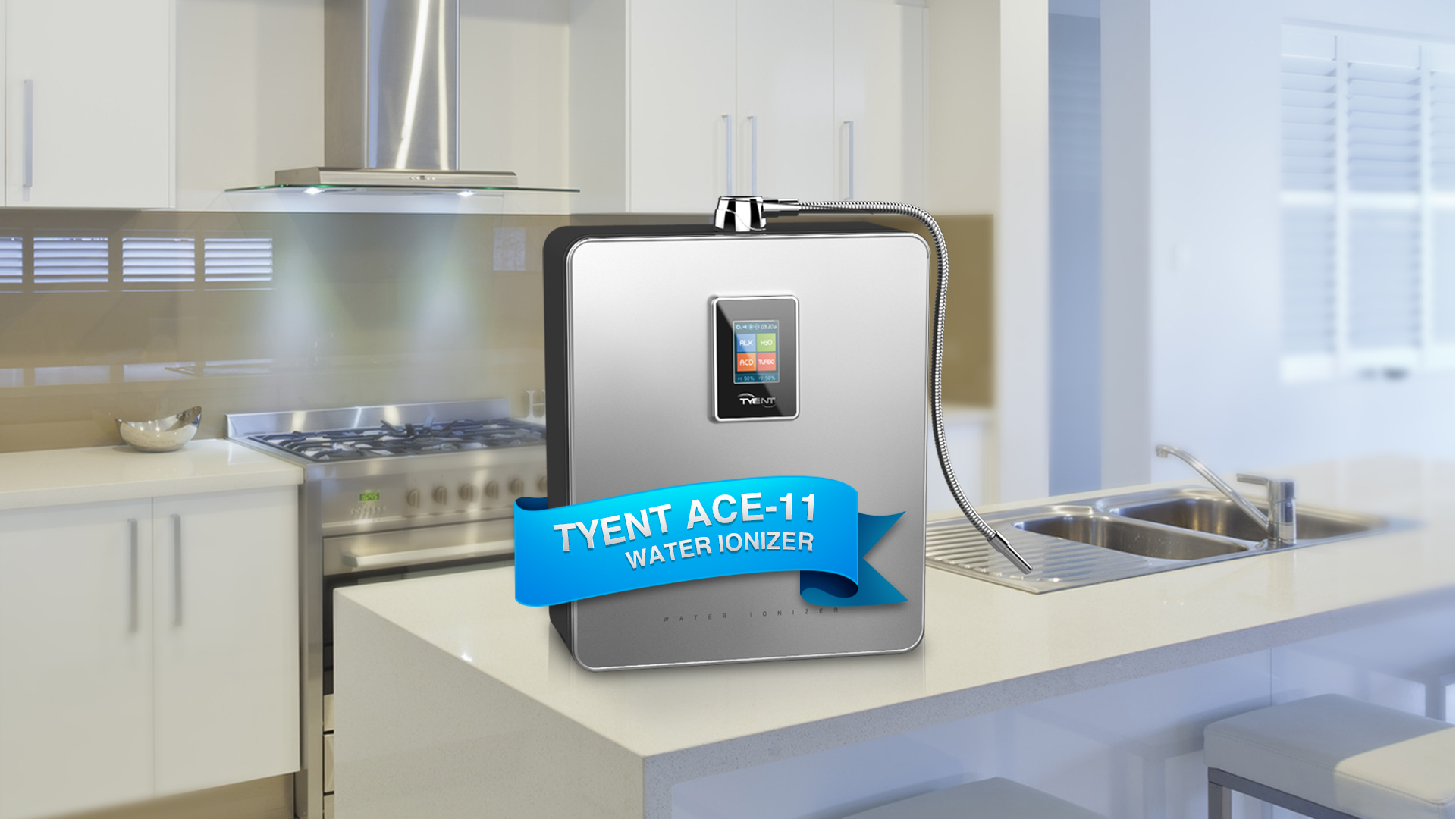 With Tyent, you can choose between the counter top or under counter version. The good news is that really, you can't go wrong.  But there are differences between the models that mean one might be more suitable for you than another.  Let's take a closer look at two of them!
Counter Top Water Ionizer
Tyent's ACE-11 is one for all you style-mavens out there.  It's incredible how all the features that make Tyent ionizers so great, can be housed so sleekly in this brushed-steel exterior.  Eye-catching in a really good way, this countertop option is streamlined and fabulously practical.
Under Counter Water Ionizer
Be honest.  Are you a bit of a neat-nick?  Love the finer things in life?  How about if we tell you that the UCE-11 Under-Counter was featured as part of a million dollar dream house on Homes of the Future?
If you prefer to have your surfaces completely clear with a minimalist vibe, then you might find that an under-counter model might suit you down to the ground.  Our state-of-the-art UCE-11 Under-Counter model is perfect for a discreet and uncluttered look, while still packing all the amazing features that put our ionizers way ahead of the competition.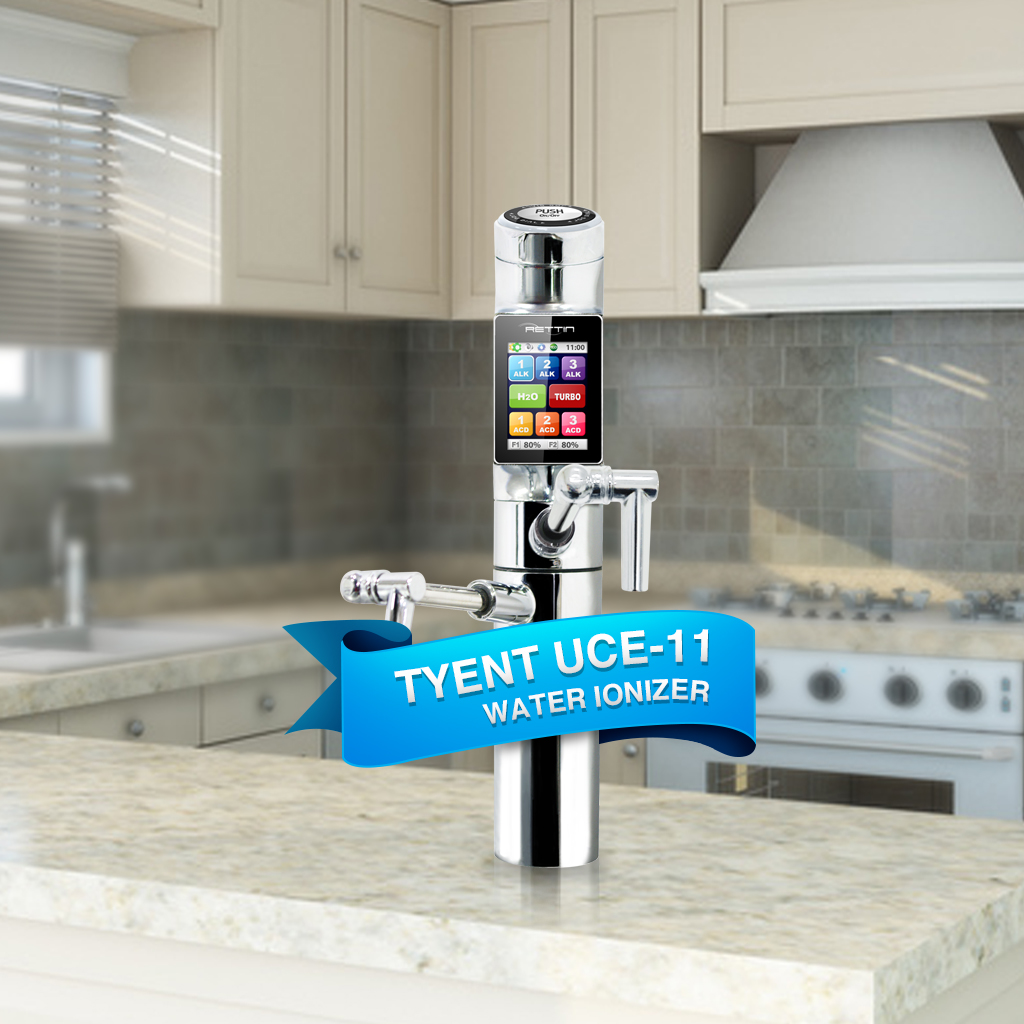 Fun to Choose When You Can't Lose! 
You know how much available space you have in your kitchen, and how you like it to look.  All of our models are designed to out-perform anything else on the market today, but also to encompass great looks with that superlative performance.
And don't forget that we offer a trial of an amazing 75 days!  You can enjoy over 10 weeks of delicious ionized water to help you feel confident with your choice.
Any questions?  We're always happy to help so don't hesitate to call  today!