Did you know that once you've installed a water ionizer at home it can actually make you money? How amazing is that? A Tyent water ionizer doesn't just give you water that tastes fantastic and deliver a slew of health and wellness benefits – it can save you $$ as well!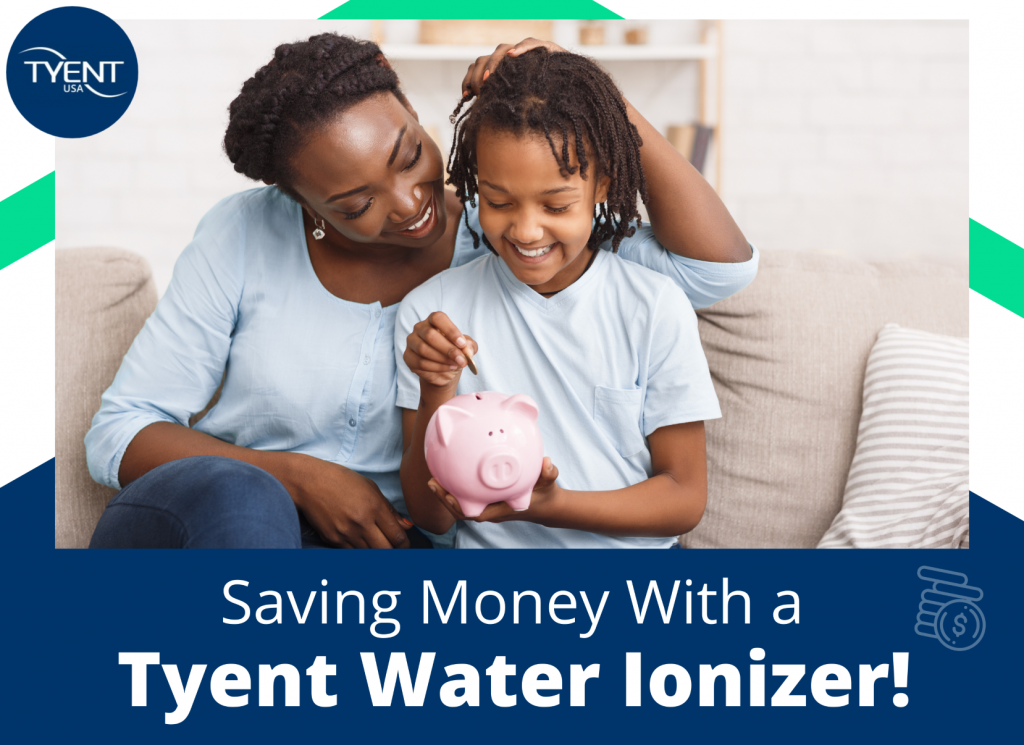 Save $$$ on Toxic Cleaning Products With a Water Ionizer
Ditch Expensive Hair Products and Use a Water Ionizer Instead
Beauty Water On Tap – Skincare From Your Water ionizer
Save Thousands of Dollars Every Year (and Help the Planet) With a Water Ionizer
Become a Tyent Water Ionizer Dealer and Change Your Life!
Save $$$ on Toxic Cleaning Products With a Water Ionizer
You …