Channel your inner Martha Stewart and use your ice cube tray in these different and interesting ways!
RELATED: 9 Kitchen Hacks Using Alkaline Water
Get Your Ice On With These Cool DIY Ice Cube Tray Hacks
1. Coffee Cubes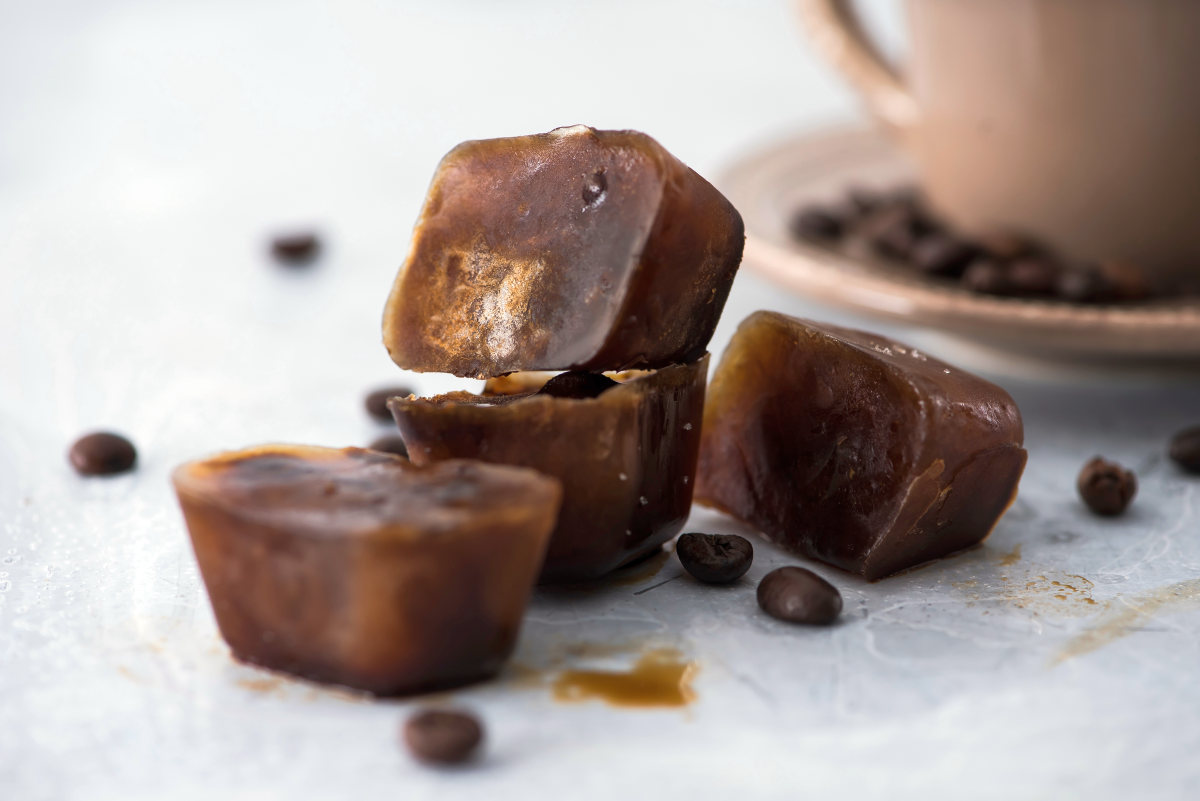 Iced coffee is a great way to get your caffeine kick for the day. But don't you hate it when your coffee is watered down by melted ice?
Making coffee cubes in a regular ice cube tray is an ingenious solution for this problem.
All you need is a cup or two of your favorite brewed coffee.
Cool it down and pour it into a large ice cube tray. Leave it in the freezer for 3-4 hours and you'll have your coffee cubes!
Pop the cubes in your favorite brew to make iced coffee.
You can also add milk to make an iced latte.
2. Fruit Infused Ice Cubes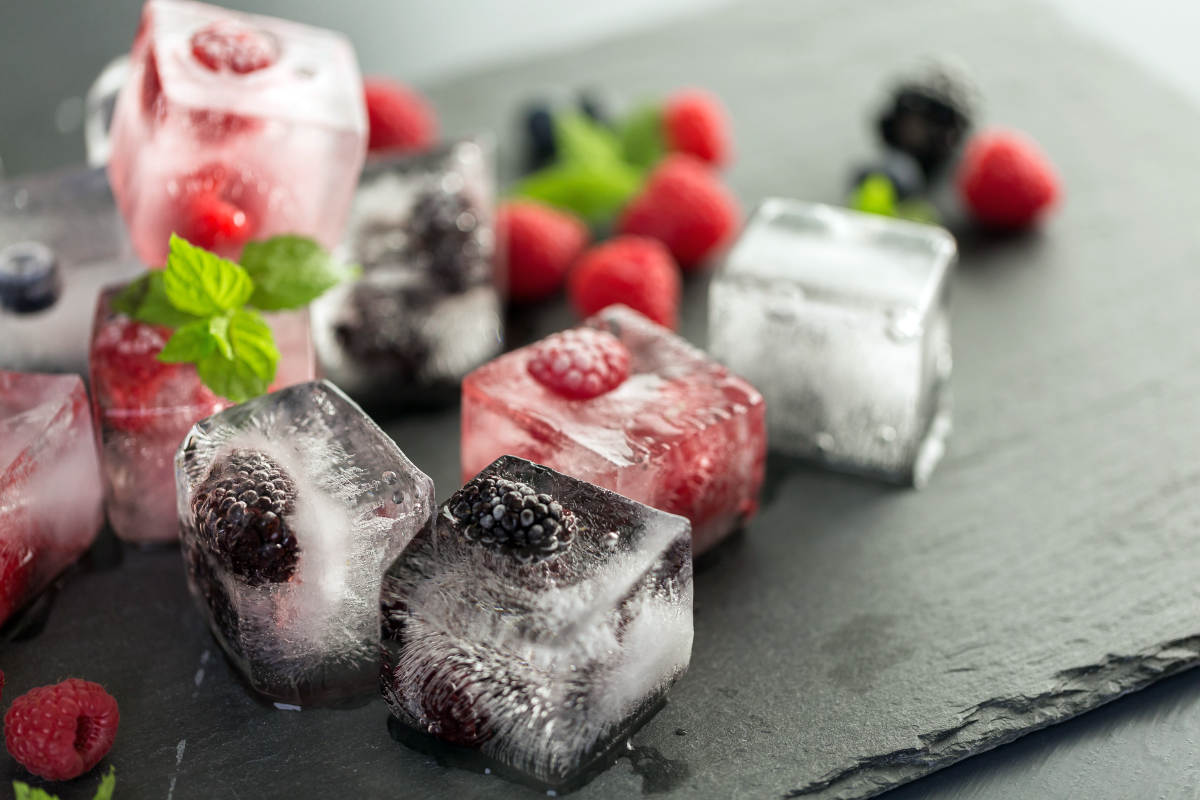 Save your extra fruits and make fruit infused ice cubes! This is a healthier alternative to flavored water.
What is flavored water? Water that is enhanced with fruit extracts or artificial flavorings.
Ingredients:
Assorted fruits
Alkaline water
Instructions:
Wash the fruits with alkaline water.
Chop up the fruits.
Put the fruits in the ice cube tray.
Squeeze a piece or two of the fruits so that its juices come out.
Pour alkaline water until the ice cube tray is filled.
Leave it in the freezer for 3-4 hours.
Tip: Put the ice cubes in a glass and fill it up with alkaline water. What a yummy way to keep hydrated!
3. Preserved Lemon Zest Cubes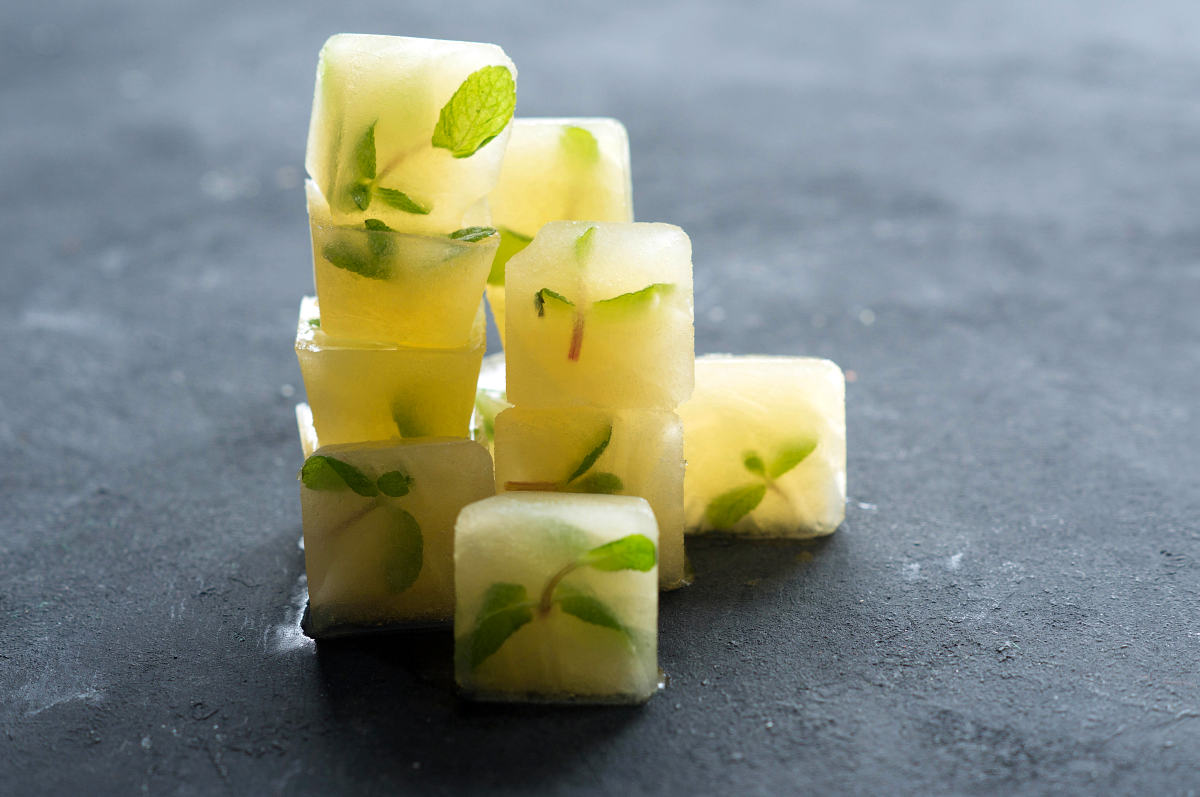 Have you ever bought a whole lemon but all you really needed for a recipe was its zest?
The next time you have some fresh lemons, why not try making preserved citrus zests on an ice cube tray?
Whenever you need lemon zest, you can just pull your ice cube tray out of your freezer and choose the cube that'll work best with your recipe!
You can use these preserves for up to one year!
Ingredients:
Lemon zest
Alkaline water
Lemon juice
Olive oil
Instructions:
Wash the lemon with alkaline water.
Zest the lemon.
Fill the ice cube tray with lemon zest.
Fill each cube with either alkaline water, lemon juice, or olive oil.
Put it in the freezer.
4. Cubed Baby Food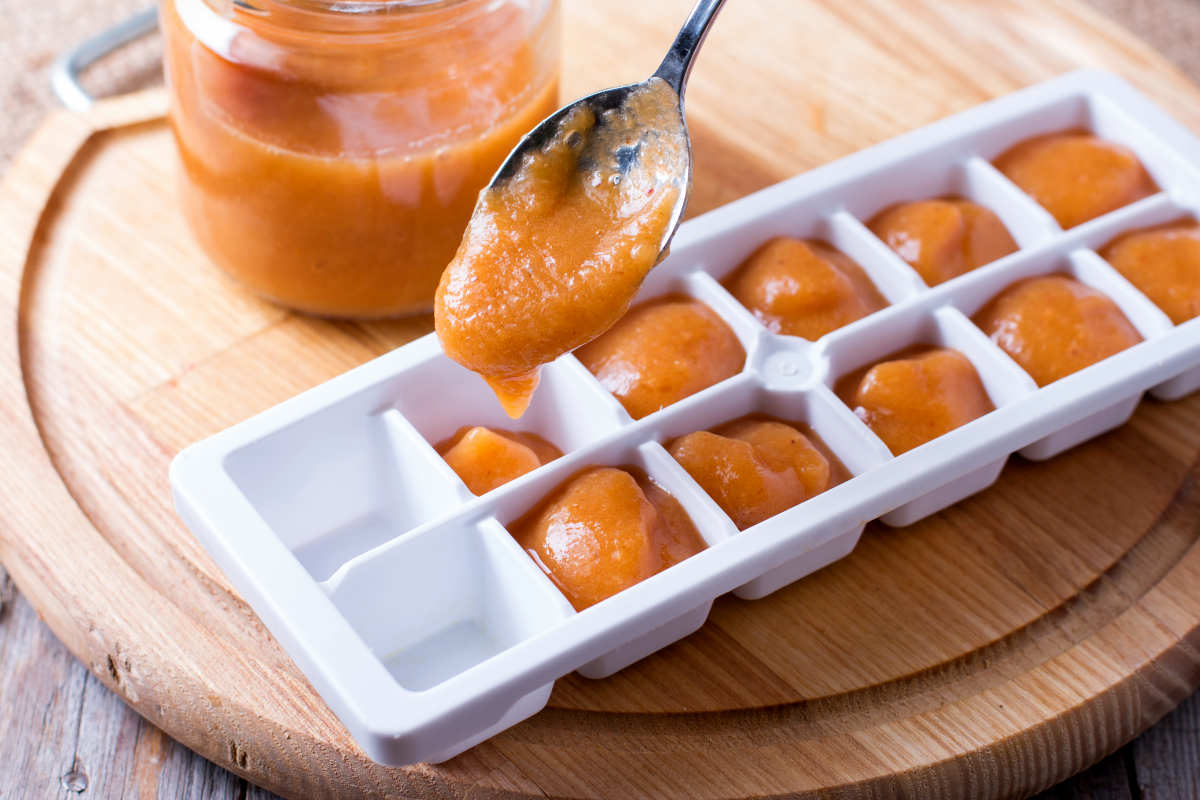 Baby food preparation can be stressful once your baby starts solids. It's hard to estimate how much or how little your baby will eat at each meal.
A great way to save money and time is to prepare large batches of your baby's food and pour them into ice cube trays. That way, you can take out a few cubes to thaw for each meal time.
5. Homemade Chicken and Vegetable Stock Cubes
Don't throw away unused chicken or vegetable stock!
You can pour cooled down chicken or vegetable stock in ice cube trays and freeze them for up to two months. That way, you can take them out and add them to your dish whenever a recipe calls for it.
Frozen chicken and vegetable stock can last up to four months.
RELATED: A Real Smoothie | Alkaline Water Breakfast Mojito, Anyone?
6. Preserved Herb Cube
If you buy fresh herbs from the market and you don't use all of it, you end up throwing it out. You can prolong the utility of your fresh herbs by freezing them in ice cube trays!
Ingredients:
Herbs
Extra virgin olive oil
Instructions:
Wash the herbs with alkaline water.
Dry the herbs on a paper towel.
Chop up the herbs.
Put one type of herb in each cube on the ice tray.
Pour olive oil into each cube.
Cover with cling wrap.
Freeze overnight.
Tip: This works really well with hard herbs like sage, rosemary, thyme, and oregano.
7. Frozen Pesto Cubes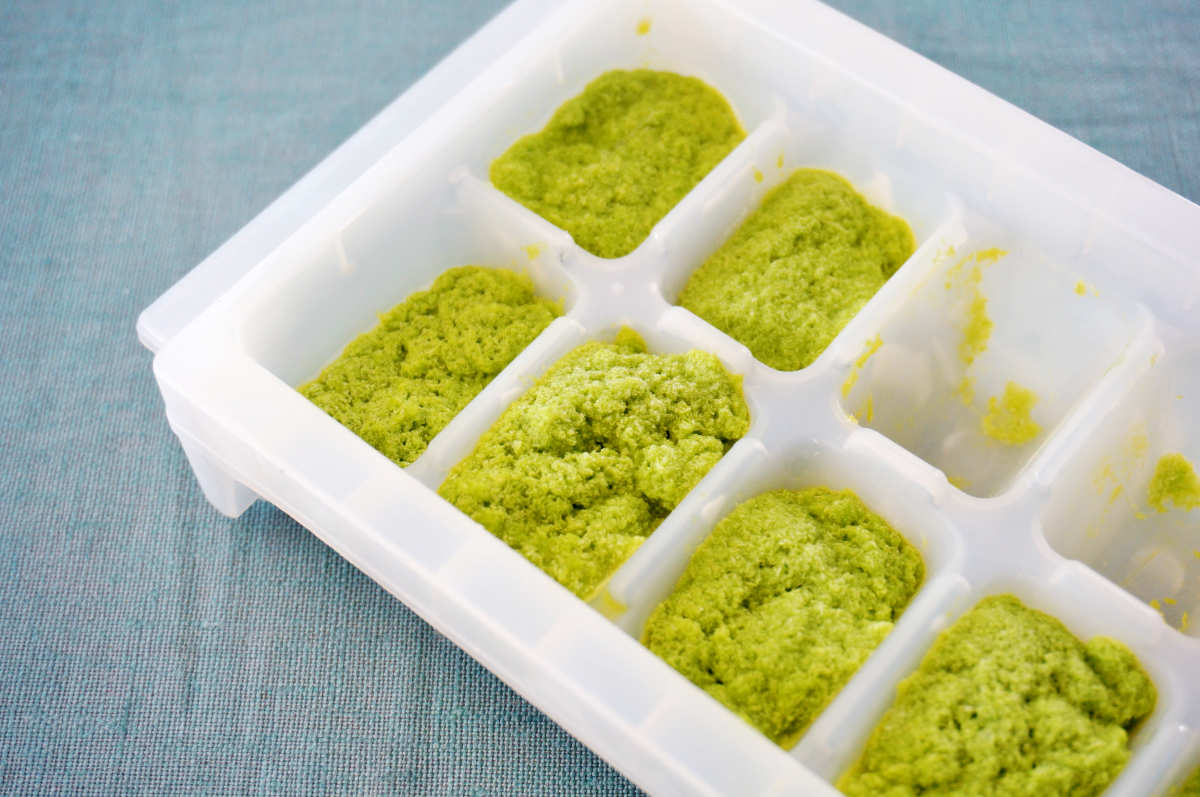 It's always handy to have some pesto at home. You can add it to pasta, salads, sandwiches and even meats.
Since store-bought bottled pesto can be pricey, why not try making homemade pesto and freezing it for future use?
Ingredients:
Instructions:
Pour in the pesto so each compartment is 2/3 filled.
Drizzle in extra virgin olive oil.
Cover the ice tray with cling wrap.
Freeze overnight.
Tip: You can pop the pesto cubes out of the tray and transfer them to a ziplock bag to save space in your freezer. Frozen pesto cubes can last for six months!
8. Wine Ice Cubes
If you find yourself with some leftover wine, don't throw it out!
Make wine ice cubes by pouring it into an ice cube tray and freezing it.
You can use frozen wine cubes in sauces or marinades.
Another way to use wine ice cubes is by adding them to sparkling water to make a spritzer or using them to keep the sangria icy cool.
9. Hotel Quality Butter Cubes
https://www.instagram.com/p/BBNBD-2Opi1/
Use your ice cube trays to make hotel quality butter! Ice trays work really well for this recipe because you end up with tablespoon-sized butter portions!
Ingredients:
1/2 cup unsalted butter
1 tsp parsley, chopped
1 tsp lemon juice
paprika
1 tsp dijon mustard
salt and pepper
Instructions:
Wash the parsley with alkaline water.
In a medium mixing bowl, mix the butter, parsley, lemon juice, and mustard together.
Add the paprika, salt, and pepper to taste.
Scoop the butter mixture into the ice tray compartments.
Cover with cling wrap.
Freeze for 3-4 hours.
Tip: This pairs perfectly with dinner rolls, fish, or steak.
10. Cookie Dough Cubes
https://www.instagram.com/p/BljdSHsBMKU/
Freshly baked cookies beat store-bought cookies all the time.
You can freeze homemade cookie dough for up to three months.
When you use ice cube trays to store your cookie dough, you won't need to thaw them out and roll them into smaller, ready-to-bake sizes.
Simply scoop the cookie dough into each ice tray compartment and cover it with cling wrap before storing it in the freezer.
Whenever you get a craving for a freshly baked cookie, just pop out a couple for cookie dough cubes from the tray and put them in the oven!
11. Bacon Fat Cubes
Bacon fat, chilled in an ice cube tray, for ease of use later.#ifeelsmarter https://t.co/m6PUHg37T8 pic.twitter.com/T1lYOr5KBe

— Michael A. Dux (@Maarburg) October 15, 2018
Bacon fat is great to cook with. This flavorful oil is rich and smoky, so don't throw it out!
Instead, store the oil in an ice cube tray and use it for other dishes in the future. When you're ready to use your frozen bacon fat, simply pop it out of the tray and put it on your frying pan!
It goes really well with sautéed vegetables, baked potatoes, and even scrambled eggs!
Watch this video from Tasty for some delicious ice cube tray desserts!

Who knew you could do so much with the ubiquitous ice cube tray? Not only does it help with storage, but it also helps minimize food waste.
The best thing about these ice cube tray hacks? You save so much time!
Have you tried any of these DIY ice cube tray hacks? Let us know in the comment section!
Up Next: