Fall is such a wonderful time of year…especially for a tasty smoothie recipe using a Tyent Water Ionizer!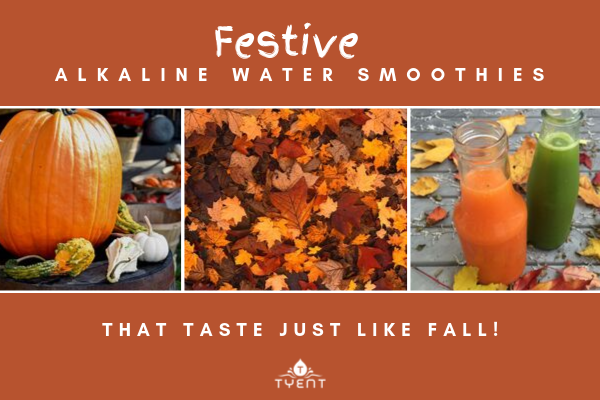 We love the timeless, abiding joy of bringing in the harvest, pumpkins appearing everywhere and the chance to pull on a favorite sweater or scarf to keep warm during these first chilly days.
There's also the frisson of excitement that the festive holiday season is just peeping over the horizon, with all the promise that it brings.
Raise a Glass to Fall with an Alkaline Water Ionizer Smoothie!
We want to raise a glass of something special to the incoming season and celebrate the beauty and delight of this marvelous time …