Nutrition and hydration are important for healthful living, but even more so if you become seriously ill.
Unsurprisingly, many cancer centers are proactively holistic in their therapeutic methodology, encouraging their patients to eat healthily. For example, The Oasis of Hope, an Alternative Cancer Treatment (C-ACT) center in Tijuana, Mexico goes further, giving their patients dedicated nutritional information and recipes, designed to support and aid recovery.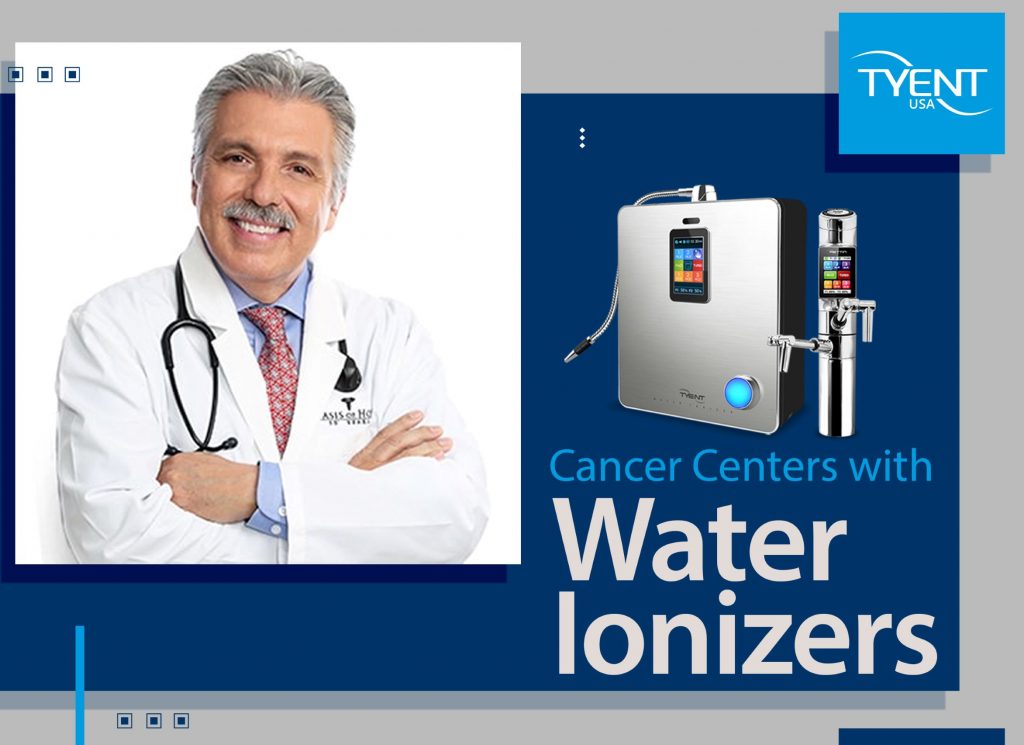 The Oasis of Hope
Dr. Francisco Contreras is a surgeon and eminent oncologist and serves as director and chairman of The Oasis of Hope Hospital. Dr. Contreras has worked hard over a distinguished career to uphold and further the fundamental principles of patient care established by his father, Dr. Ernesto Contreras, Sr., who founded The Oasis of Hope in 1963.
Healthful Hydration and Good Nutrition
An intrinsic part of the conventional and alternative therapies offered to patients is nutritional advice for the period of treatment and beyond. Within that, hydration is a key component of supporting a resilient and healthful state. We're proud that Tyent Water Ionizers are installed at The Oasis of Hope, for the benefit of patients to enjoy during their period of treatment.
"We at the Oasis of Hope Hospital have a Tyent USA water ionizer in our dining room for all of our patients so that they can have unlimited filtered, alkaline water. We are happy with the water quality, taste, and the ORP rating that Tyent Water™ provides our cancer patients."             

Dr Francisco Contreras, MD
A Water Ionizer at Home?
It's so easy to install a water ionizer at home. The machine plumbs directly into your source water, transforming it into antioxidant-rich, energizing hydration that reaches every single part of your body.
Ready to find out more? This is a great time to invest in your family's health and install a water ionizer in your home.
Why not take that first step and call our friendly team for more information at ?
View this post on Instagram