The body's largest organ also happens to be the most visible, our skin. If you want to glow like a celebrity on Oscar night year round, then follow these 5 easy tips from YouTube star HealthNutNutrition.
Tip #1: Dry Brushing
Dry brushing not only exfoliates by removing dead skin particles, it also helps to detoxify the body. According to Robin Jones of Lake Austin Spa Resort,
"[The] brush helps move lymph fluid into the lymph nodes so this waste can then be eliminated."
Take a dry brush and start on your hands and feet brushing in little circles. Gradually work your way toward the heart and repeat until you've brushed your whole body.
Tip #2: Use a Clean Body Wash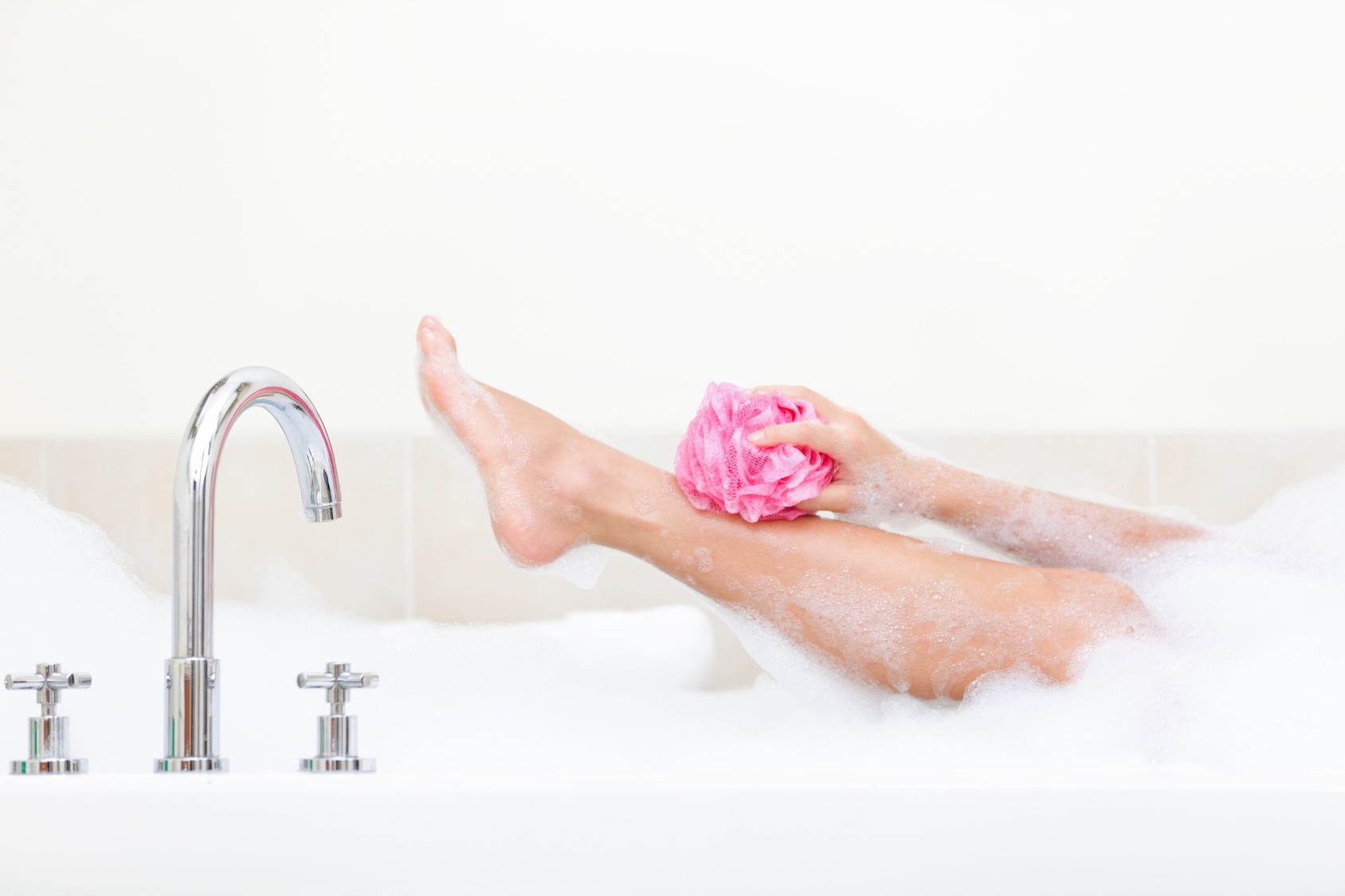 After showering or bathing, be sure to rinse with Tyent acidic water to lock in moisture!
Yes, your shower gel should clean you, but it should also be "clean" of harmful chemicals. Look for soaps made with ingredients like aloe vera, natural oils, and fruits and vegetables. Squeeze a little bit on a shower pouf and apply to leave your skin for an all-natural, squeaky clean.
Tip #3: Wash with and Drink Alkaline Water
Did you know that you absorb more chlorine from shower water than from any other source? Chlorine is a chemical that strips your skin of natural oils and severely dries you out. That's why HealthNutNutrition uses a Tyent shower filter to remove the debris and chlorine from her showers.
See the entire line of shower filters here: http://tyentusa.com/products/shower-lux-filters
No matter what you do to your skin on the outside, the only way to hydrate from the inside is by drinking water. The best water for hydrated, clear, and shining skin is Tyent alkaline water. With antioxidants to fight off free radicals, and a smaller molecular size to hydrate efficiently, Tyent water ionizers are a favorite beauty secret of HealthNutNutrition.
Tip #4: Use a Body Scrub
Mix 2 parts brown sugar and 1 part coconut oil to make a perfect, homemade body scrub. The brown sugar exfoliates while the coconut oil hydrates so that you glow like a star every day.
Tip #5: Use a Clean Moisturizer
This is the same idea as your body wash. Try to find a completely organic moisturizing lotion with ingredients like avocado or argan oil and apply it after showering, shaving, and before going to bed.
Skin goes through a lot of wear and tear in your daily life. Treat it right and you will look and feel healthier than ever. A great way to ensure proper hydration of your skin is to drink alkaline water. If you're serious about looking your best, take a look at the Tyent Water Ionizer Buyer's Guide: