Are you getting enough antioxidant action in your life? Got room for more?
The reality is that most of us need to increase our antioxidant quota in order to deal with the onslaught from free radicals – scavenger molecules that attempt to stabilize themselves by latching on to your electrons. They cause damage, illness and even accelerate the aging process.
Antioxidants help to neutralize free radicals and protect your cells from harm, which is why you need to get more of them into your body.
What's the best way of doing that? We've done the legwork so you don't have to: read on for the eight most awesome ways to boost your antioxidant intake – fast!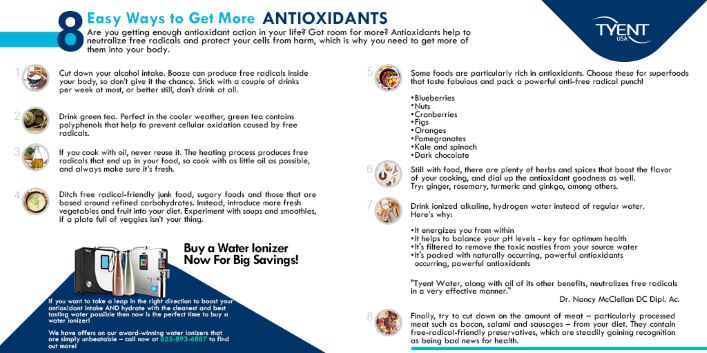 1. Cut down …