Jordan and Pippen. Maris and Mantle. Rice and Montana. In sports and in water ionizers, great things come in twos.
Tyent USA is proud to have a power duo of our own in our line of award-winning water ionizers. But, the UCE-11 and the MMP-11 are not just the best in our lineup. They set the standard for the entire water ionizer industry.
The Tyent Way
As a company in the business of promoting healthy living, our primary concern is the quality of our customer's lives. We want to make alkaline water available to everyone who wants to reap the benefits because we believe in the life changing power of our ionizers.
Tyent always puts the customer first and our commitment is shown by our A+ rating from the BBB and Lifetime Warranty protects our customers. Doctors, celebrities, and professional athletes alike use Tyent water ionizers because they are simply the best.
Without further ado, here they are.
The Top 2
UCE-11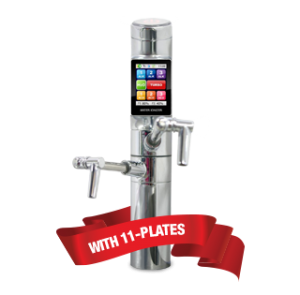 Our flagship under the counter water ionizer is the perfect combination of elegance and functionality. At first glance, the polished finish and sophisticated smartphone-inspired touchscreen catch the eye. This water ionizer looks at home in any kitchen and adds a bit of modern flare to the atmosphere.
The beauty of the UCE-11 is only surpassed by the exquisite alkaline water producing capabilities. Inside the machine are 11 Solid/Mesh Hybrid plates that give the UCE-11 the ability to make water from strong acidic to strong alkaline.
Read more about the UCE-11 here.
MMP-11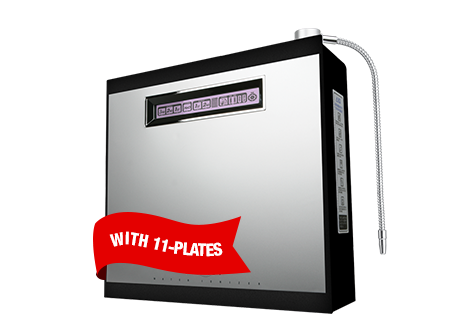 If you prefer an on the counter water ionizer, the MMP-11 is far and away the best machine on the market today. It has a simple appearance with a stainless steel front that won't clutter the counters but will provide a convenient source of healthy water.
Like the UCE-11, the MMP-11 features 11 Solid/Mesh Hybrid plates that give it the largest surface area in its class. Such impressive plates allow the MMP-11 to produce the healthiest, most antioxidant rich water of all countertop ionizers.
Check out the MMP-11 right here. Sale Prices on Now!
In the Water Ionizer Olympics, Tyent takes gold and silver.
Together, the UCE-11 and the MMP-11 are a championship worthy 1, 2 punch. If you are a fan of the best, you are already a fan of Tyent.
Click the links above to see the savings that are available of both machines right now. Tyent offers the best prices on the best machines and more information can be found in the Tyent Water Ionizer Buyer's Guide: