You can press the stop button now: your "what-to-buy" Christmas present panic is over. We've done the impossible and come up with the ONE perfect gift that you can buy for everyone on your list, from environment-friendly teens to tricky work colleagues!
Introducing the most stylish way to drink water when you're out and about…Tyent Contemporary Drinkware!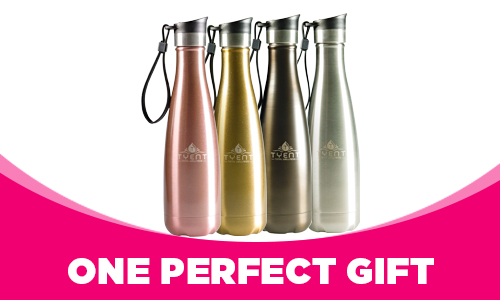 We're not even kidding about how perfect this gift is for everyone in your life.
These Bottles Check All the Boxes!
You know how there's always someone tricky to buy for at Christmas?
Despite all the glossy magazines and store brochures that list pages and pages of present ideas – sometimes the perfect gift remains elusive.
Well…not …