Happy holidays! It's time to decompress, be with the people you love and slow life down a little. Eat well, share good times and make time for doing what nurtures you most.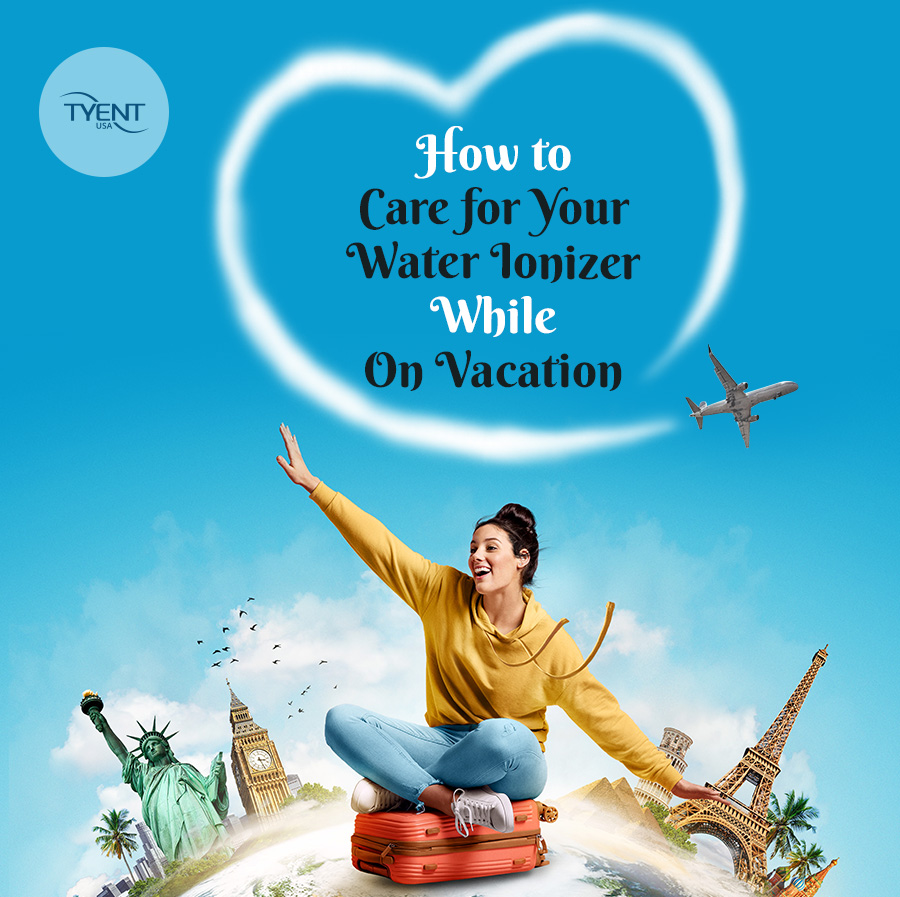 What Does a Water Ionizer Do on Vacation?
But wait. What about your water ionizer? It's part of your everyday life, after all. For many people, the day starts with heading to their Tyent water ionizer for that first glass of antioxidant-packed, energizing alkaline water. It's also the last thing they do at night before bed: grab a glass of Tyent water to sip before going to sleep. Your water ionizer is almost a member of the family!
So how do you care for your water …