Holidays are a hectic time, especially if you're trying to figure out the travel essentials to bring with you. With some smart planning – and our handy checklist – you can enjoy a happy, healthy vacation.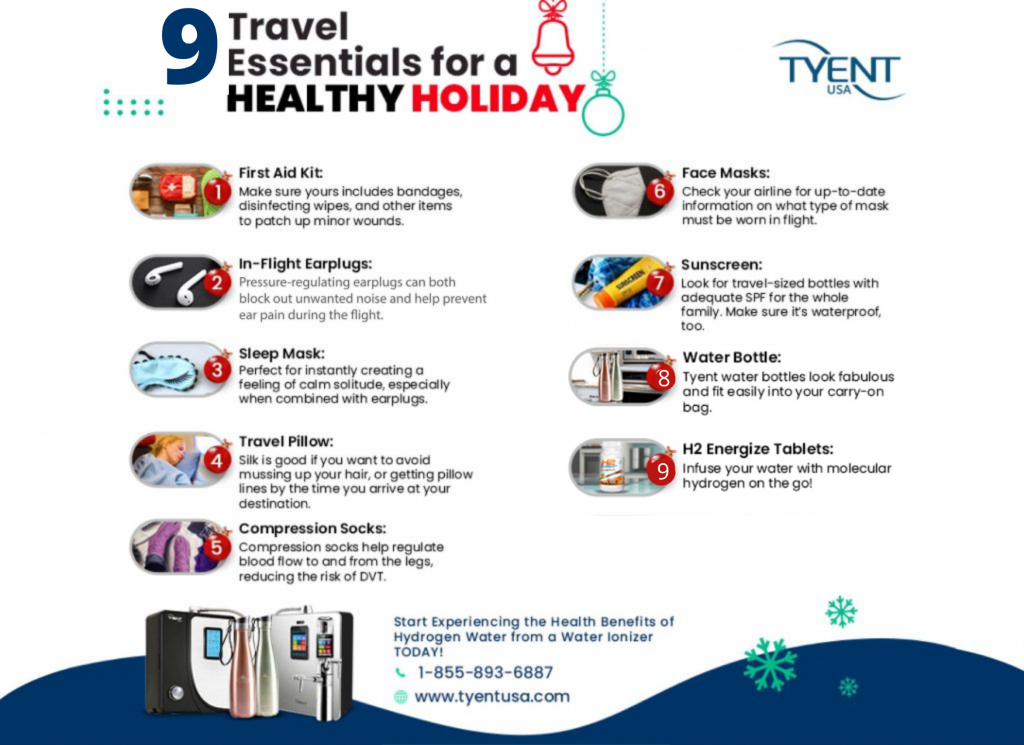 Travel Essentials Checklist for the Holidays
1. First Aid Kit
Whether you're driving or flying, a first aid kit should be on your travel essentials checklist, especially if you're planning a bunch of outdoor activities or traveling with children.
You can find small kits pre-assembled with bandages, disinfecting wipes, and other items to patch up minor wounds.
If you're flying, make sure that your travel kit complies with any restrictions, and ensure that larger tubes and bottles, and any sharp implements are …