So, you've heard that a water ionizer is the best investment you can make for delicious, healthy hydration…but how does it work?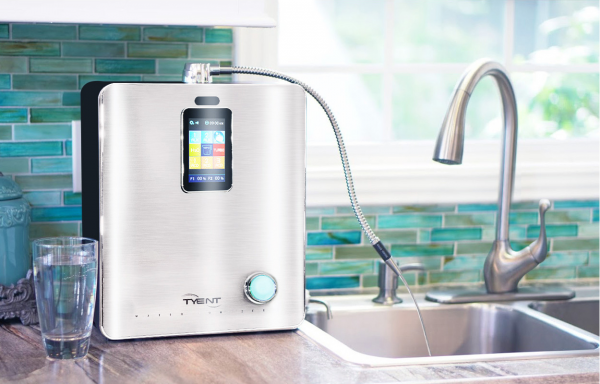 A water ionizer is plumbed directly into your water supply. Water flows into the unit, where it's ionized and filtered before being dispensed at the push of a button, chock-full of natural antioxidants, essential alkaline minerals, and molecular hydrogen.
What's more, it looks fantastic in your kitchen!
Let's take a closer look:
Tyent Water Ionizers: How To Use (In 3 Easy Steps)
Don't forget to download, save, or share these handy infographics for reference: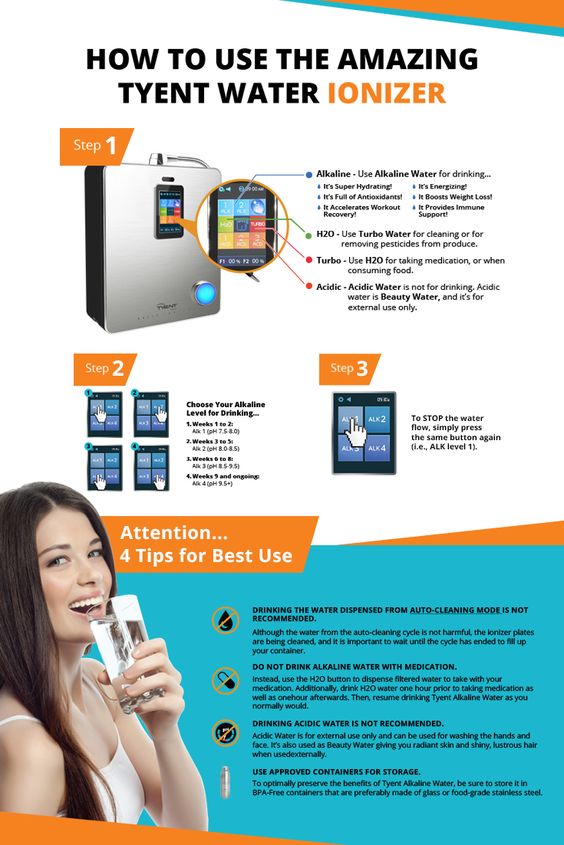 Step One: What Kind of Water?
A Tyent water ionizer dispenses …