Forget dodgy-sounding energy drinks that are packed with chemicals and false promises: if you want to boost your energy levels, then it's time to get smart about it.
Here are the top 9 hacks to increase your energy levels naturally!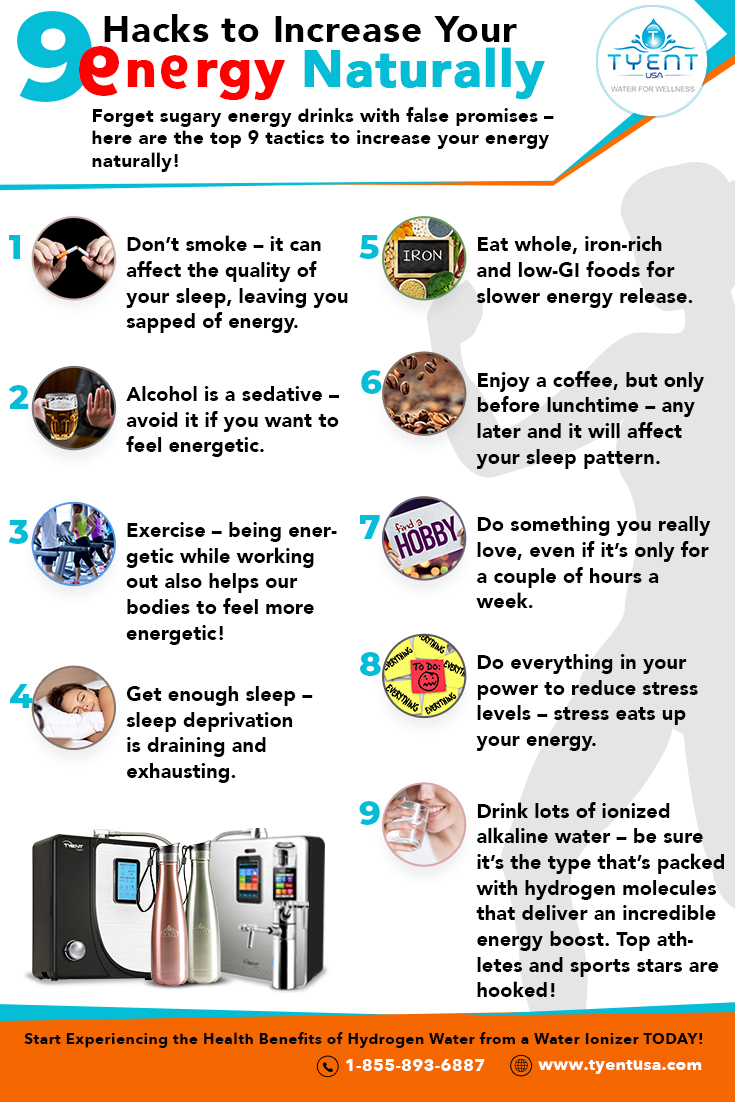 1. Don't smoke – it can affect the quality of your sleep, leaving you sapped of energy.
If you smoke, do everything in your power to quit. It negatively affects virtually every part of your physiology, including your energy levels. Impaired sleep, breathlessness and an amplified toxic load, all make you feel sluggish.
2. Eat whole, iron-rich and low-GI foods for slower energy release.
Iron-rich foods help us to feel more energetic. Foods with a low-GI (glycemic index) count will …