Who doesn't want to be happy?  We all do. However, getting there may be challenging for many who are unwittingly sabotaging their health and happiness intentions.
Knowing what to do is vital in every area that we want to improve. The actions we take, no matter how small, can have a powerful impact on our happiness meter.
Take a look at these 7 Health and Happiness Tips to get you there… with a smile on your face.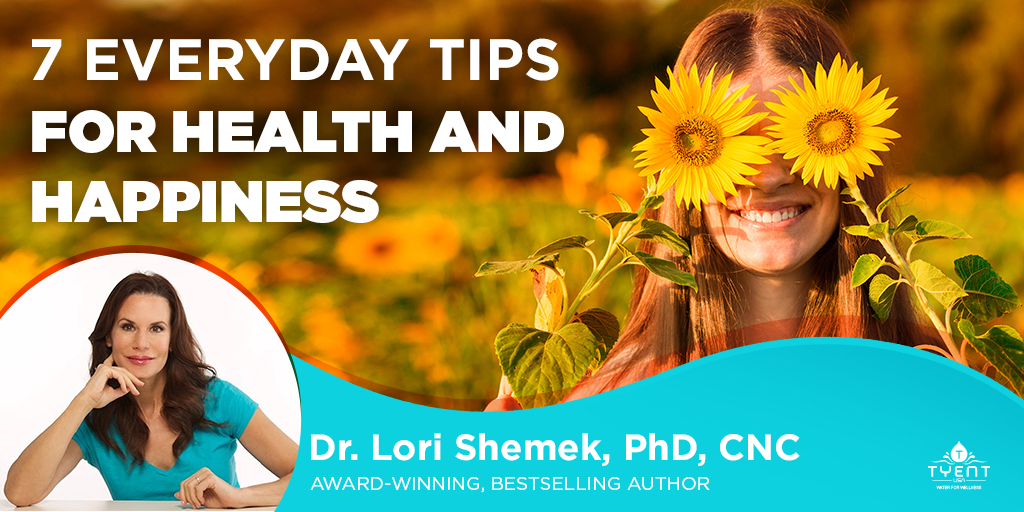 Eat a Nutrient-Rich Diet
The types of foods you eat have a direct impact not only on your overall health but your mental well-being. Eating a diet that promotes the right neurotransmitters such as serotonin and dopamine can be a game-changer …