Dr. Lori Shemek is back with another delicious recipe!
It's summertime and that means juicy watermelon!  I have the perfect, healthy watermelon pizza to satisfy your sweet tooth. This is super-easy and very simple to make – it takes just minutes to put together.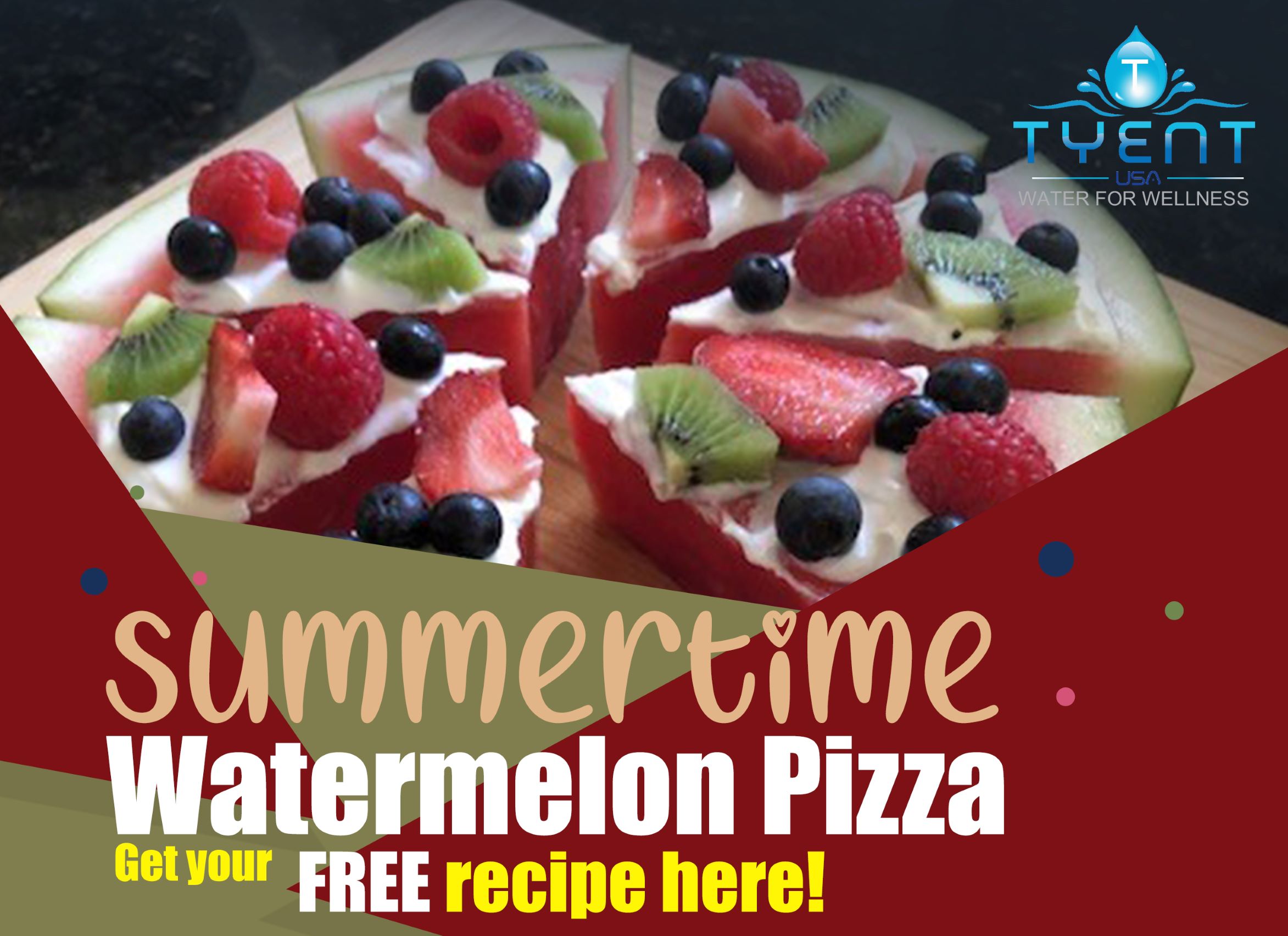 Watermelon is a wonderful, juicy and delicious treat that is actually lower on the glycemic index which means your blood sugar won't skyrocket. The watermelon, kiwi, strawberries, and raspberries are all not only delicious low-sugar fruits, but alkaline as well. Adding alkaline foods and water to your diet will help protect you from an acidic body, and that will protect your health.
All berries rate very high on the ORAC scale (Oxygen Radical Absorbance Capacity). …