Our Dream
Tyent USA's
Founder and President,
Joe Boccuti, began researching alkaline water while doing seminars to help people stop smoking and lose weight. He used techniques such as neuro linguistic programming (a proven method used by Tony Robbins) and clinical hypnosis to help his clients' kick bad habits and trim down. Although Joe's hypnotherapy success rates were above average, he still wanted to offer a supplementary wellness product to his clients.
Joe's motivation steered him toward the health benefits of alkaline ionized water. He was instantly intrigued by the amazing results alkaline water was having on people's health and needed to get involved right away. His goal became to design the best ionizer for our unique water sources throughout the USA. After a full year of development by a group of engineers, water experts and scientists, the first custom-built water ionizer—modified specifically for the unique source waters throughout America, was introduced. And that's how the Tyent Brand was born!
More about Joe, the Funny Guy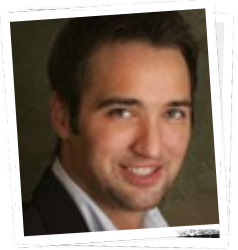 Joe was approached by Donald Trump's team of entertainment gurus in 2008 to be the headlining performer in what became the critically acclaimed "Hypnosterical". Hypnosterical was an instant hit by the media and casino-goers alike. Hypnosterical went on to become one of the top sold-out shows at Atlantic City's Trump Marina.
Joe is a unique guy, and has mastered the art of wellness through non-traditional, holistic methods. While Joe still participates in traditional philanthropy projects such as Tyent's Glass of Hope, Joe goes a step further and inspires people to combine the 3 most fundamental keys to wellness:
1

Create a strong mind through relaxation and meditation methods

2

Develop a healthy body through alkaline water

3

Feed the soul with laughter and fun
Meet a Few Tyent Employees