ACE-11 Above-Counter Extreme Water Ionizer
Check out the ACE-11 in ACTION!
PRODUCT DIMENSIONS :: 11.8" W x 5.3" D x 13.9" H
Asia's Secret to Health and Youthfulness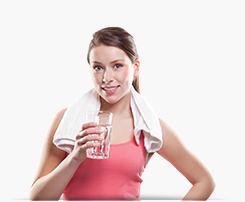 Tyent Water™ is more than just filtered water; it's HEALTHY WATER that is ionized and alkaline with more beneficial properties for you than conventional water. This amazing alkaline water is created through our time-tested water ionizers, which offer the best warranties and trial periods on the market. These state-of-the-art water ionizers install easily onto your faucet to give you the purest and healthiest water available, with just the touch of a button.
Tyent Water was developed in Asia and has been a secret to maintaining health, youthfulness and wellness for over 25 years. The concept of ionized alkaline water is fairly new in the USA, where mostly just a select few celebrities, Olympic gold medalists, doctors and nutritionists are currently reaping the water's rewards.
Tyent Water hydrates better because the water has a smaller molecule cluster size. During the Tyent ionization process, the water is broken down into a much smaller form that helps penetrate your cells faster and easier, therefore fully quenching your thirst and hydrating your body.
Drinking Tyent Water is more beneficial than drinking anything else. Tyent Water offers numerous health benefits. Other beverages such as bottled water, tap water, reverse osmosis water and plain filtered water just cannot compete! Many doctors consider ionized alkaline water to be "alive" because it has many of the same qualities as the pure, oxygen-rich and mineral-rich spring water that can only be found atop of pristine mountain terrain.
Price
$3,495.00
» Hydrogen BOOST Technology » Solid/Mesh Hybrid 11 plates dipped and baked » C…
List Price: $4,995.00

You Save:

$1500 (30%)
World Class Service
Easy Ordering
Lowest Shipped Prices
Quick Turn Around
Superior Shipping
100% Satisfaction
Exceptional Customer Service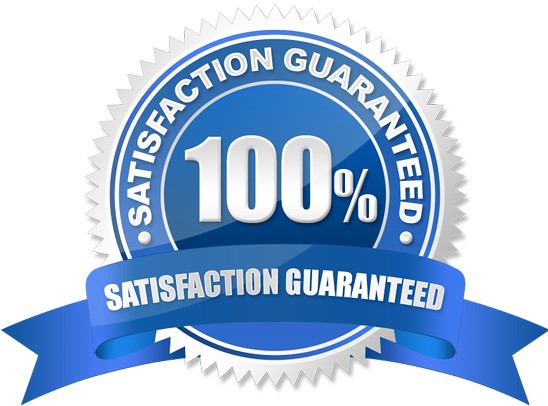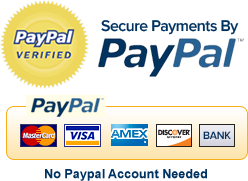 Customer Reviews
9 Review(s)
Tyent was recommended to me by a family friend, Judy. My Mom was telling her how lousy I feel, and how I was recently put on medication by my doctor. Judy was explaining the science behind what a water ionizer does and how it has antioxidants to gets your body back to it's normal health, but I really didn't understand it but I was willing to give it a shot. After reading about antioxidants and free radicals, I started to understand the connection. I purchased a machine and I am happy to tell you, I now longer take my medication and I feel wonderful. This is one of the best decisions I ever made in my life. If I can help someone like my neighbor helped me, than that makes my personal story worth it. Thanks again Tyent, you changed my life!

I've done a lot of research trying to figure out which water ionizer to buy. I knew I didn't want any machine made in China or Taiwan because of the cheap parts they use that could do more harm than good. I also knew that I was not going to go with an MLM company like Enagic because so much money goes to pay for commissions instead of on a quality unit. That's ridiculous! I chose Tyent because of their lifetime warranty that has no stipulations. I also chose the ACE 11 because it looks beautiful with the stainless steel, and it will match my other appliances. Plus, the ACE has plates that are dipped in platinum, so it's the safest. Anyway, I'm pretty stoked with my machine so far and I love having the sense of peace know that if anything goes wrong, it will be taken care of.

I'm a bit of a health nut, and I can't believe I never knew about ionized water before. I went to my friend's and didn't know what it was, or how it worked or what the benefits were. She showed it to me and then gave me a glass. Seriously, I was floored by this unit. My eyes opened up to a whole new world that day after having my first glass of water from the Tyent ionizer. I knew right then that I needed one of these, and I wanted to know as much as possible. I did my research online and there are so many people writing positive things about Tyent I decided to call them. After speaking to the women there, my excitement grew. She gave me facts and sent me information and studies for me to read before I made the decision to purchase one. I called back later that week when I got paid and purchased an ACE-11 and could not be happier, thank you Tyent and keep up the customer service, it truly shined through!

I drink a glass of this here alkaline 3 first thing in the morning and it gives a jolt of energy that I used to get from drinking 5 cups of coffee. Yeah, I got me a bunch of health problems so I'm turning over a new leaf. I have since cut out drinking coffee for a while and this is the replacement I was looking for. I feel so good I almost scream yaaaa hooooo out loud every time I drink a glass. Not pulling your leg either. I also bought a water bottle that I saw on the website called a Goodlife bottle. This bottle is definitely awesome! It keeps my water ice cold all day at work (and I'm in the darn scolding hot sun too) and it sure holds a lot – looks like a big bottle of pop, I'm good to go all day long. I was a coffee fiend, so if this works for me it can sure help y'all. This thing is sure nice lookin' too.

I'm so happy that Tyent has financing so that I could get the water ionizer that I really wanted – the new ACE – it's the best one I saw online, and I can't believe it's actually in my kitchen. I am absolutely thrilled. I tell all my friends about it and I even had my brother get one for his house. It really is a great machine and looks beautiful in my kitchen. I also drink more water than before because the ease of getting it direct from my machine. Sometimes I just get a glass for the fun of it because it talks to me, I know that sounds weird, but what can I say- I'm hooked.

I had a Tyent 9090 over the counter machine for a few years now. I use it daily and love my machine. I was recently informed that a newer model was now available and I was in the market to purchase one for my parents who are elderly. I called and ordered the new machine for my parents and when it came in I noticed how much smaller it was so I actually kept that one for myself and hooked my old one up at my parent's house. Needless to say, my parents are very happy and I get excited looking at my new ACE in my kitchen. It's really a show piece.

After researching Tyent and reading reviews on the internet, I decided to give them a call and look into buying an ionizer for my house. I spoke to Michelle who was very helpful in explaining how the unit worked. She told me about the newest machine with 11 plates and she sent me some information to read about it. The info was so interesting that I read it all the first night. I called Michelle back and placed the order the next day. It's been 3 weeks now, and I have absolutely no regrets. It's just what the doctor ordered!

I recently purchased an ACE-11 above-counter water ionizer, and I could not be happier with this particular machine. I have a 9090 that I purchased back in 2011 and I still love it. After reading about the newer model I decided to purchase this one and the improvements that were made are great and make life that much easier. First thing I noticed was when installing the filters, that this is done from the front versus the back like my older machine. Also, I always had my machine on the left side of my sink because the supply line on the ionizer was on the right side. On the new machine, the line is right in the middle of the machine and I put it on the right side of my counter where it actually fits better and it actually takes up less counter space. I love the improvements that were made and the help I got from the Tyent team. My hats off to you on a job well done. Thank you again!

My wife just recently purchased an ACE-11 countertop water ionizer. She really loves it and gives it to our kids and pets I didn't really understand a lot about it at first until I experienced some pretty cool stuff. I can personally tell you drinking a glass of alkaline 3 after a night of drinking, completely takes the hangover away. For me, it's incredible and if you have kids, you can relate to being hung over and having to run around with the kids.