MMP-9090 Turbo Water Ionizer
Tyent Water tastes light and delicious, plus offers these AMAZING BENEFITS: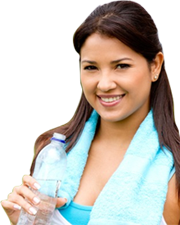 Hydrates better because the water has a smaller molecule cluster size. During the Tyent ionization process, the water is broken down into a much smaller form that helps penetrate your cells faster and easier, therefore fully quenching your thirst and hydrating your body.
Contains anti-aging properties and offers immune support because it has measurable antioxidants (known as negative oxidation reduction potential or -ORP). You have probably heard of the term "antioxidant" in the past, but did you know that you can obtain antioxidants from Tyent Water? Our water has a healthy ionic charge, which helps fight free radical damage.
Supports healthy alkalinity in the body because it has pH-enhancing technology to help fight acidosis caused by stress, UV rays, acidic foods and various other causes.
Pure, filtered water you can feel good about drinking because every unit offers advanced filtration with two filters for maximum purity.
Supports better sleep, increased energy levels and improved concentration because it is oxygen-packed. Drinking Tyent Water supplies an abundance of oxygen to your cells, which means you'll feel well-rested during the day and maintain a greater ability to focus.
The TURBO Function allows users to create strongly alkaline or strongly acidic water, which should be used for cleaning, sterilizing and disinfecting.

The Tyent MMP-9090 Water Ionizer produces pH levels from the lowest acidic levels to the highest alkaline levels available in the industry today.
Touch-type automatic water supply with seven-color back lights
Easy to use product with a coated touch panel interface with all function selections displayed with icons
Voice guided service
Warning voice ensures your convenience and easy use of the product with clear explanations of various functions
Anti-virus system of the electrolytic tank
Controls the propagation of micro-organisms and keeps your ionizer in optimal condition through its automatic cleaning function
Automatic control with built-in CPU chips
Automatically finds and controls the optimal operating condition using flow rates and water quality
Nine Solid/Mesh Hybrid medical grade plates
The core of your ionizer is the electrodes. Our Solid/Mesh Hybrid Medical grade, strengthened titanium plates—dipped multiple times in platinum will extend the life span of your ionizer and heighten the ratio of generating hydrogen
Phi water type purifying filters
The high performance primary filter and functional secondary filter enable the optimal purifying condition for your tap water
9090 Turbo Specifications
Product Size
400mm (W) x 116mm (D) x 416mm (H)
Weight
5.6kg
Rated Voltage
100-240V a.c 50/60 Hz
Power Consumption
55 adjustable levels
Purifying Mode
TM Filtration Mode
Super Water
Capable of producing water from 2.0 pH - 12 pH*
Display Unit Configuration
• 3-phase alkaline water.
• water purification.
• 2-phase acidic water.
• under cleaning.voice.
• filter replacement display.
• pH concentration level display
Additional Function
Electronic extraction construction
Operating Pressure range

0.1 ~ 0.5MPa
Package Contents
MMP-9090 TURBO Water Ionizer
User Manual
Water Outlet Tube
Faucet Diverter
Steam Elbow (x2)
Tube Fixing (x2)
pH Reagent Bottle
2.5m Hose
Warranty
• 75-Day Trial
• Lifetime Guarantee
*Depending on your source water.
Asia's Secret to Health and Youthfulness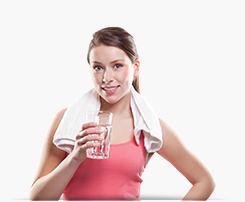 Tyent Water™ is more than just filtered water; it's HEALTHY WATER that is ionized and alkaline with more beneficial properties for you than conventional water. This amazing alkaline water is created through our time-tested water ionizers, which offer the best warranties and trial periods on the market. These state-of-the-art water ionizers install easily onto your faucet to give you the purest and healthiest water available, with just the touch of a button.
Tyent Water was developed in Asia and has been a secret to maintaining health, youthfulness and wellness for over 25 years. The concept of ionized alkaline water is fairly new in the USA, where mostly just a select few celebrities, Olympic gold medalists, doctors and nutritionists are currently reaping the water's rewards.
Tyent Water hydrates better because the water has a smaller molecule cluster size. During the Tyent ionization process, the water is broken down into a much smaller form that helps penetrate your cells faster and easier, therefore fully quenching your thirst and hydrating your body.
Drinking Tyent Water is more beneficial than drinking anything else. Tyent Water offers numerous health benefits. Other beverages such as bottled water, tap water, reverse osmosis water and plain filtered water just cannot compete! Many doctors consider ionized alkaline water to be "alive" because it has many of the same qualities as the pure, oxygen-rich and mineral-rich spring water that can only be found atop of pristine mountain terrain.
MMP Ultra PLUS Filter Replacement Set (.01 Micron)

$129.00

MMP- Standard Filter Replacement Set (1 Micron)

$119.00
20 Reasons to choose Tyent Water Ionizers
Largest Plate Surface Area in the Industry
Solid/Mesh Hybrid Plates
SMPS PLUS® Power Supply
Extreme Filtration Capacity
Forever Guarantee with Zero Stipulations
Super Water Capability
ISO 9001 and 14001 Certified
Korean Food and Drug Administration (KFDA) Certfied Medical Device
UL and CSA Approved
Fully Adjustable Presets with 55 Available Settings to Get the Most from Your Source Water
One-Touch Technology
Chemical and Lead Free
The Only Ionizer Technically-Advanced Enough to be Written up by Cnet, Discovery and Gizmodo
Polarity Anti Scale Technology (PAST) Cleaning System
Premium Antioxidant Production
Better Business Bureau A+ Ranking
Costs Less Than Most Bottled Water
Customized Pre-Filter Options for Any Source Water
Aesthetically Pleasing to Look Great with Your Kitchen Style
Professional Athlete Approved
Now on Sale!
$3,495.00
$2,445.00
» Genuine Stainless Steel Front
» SMPS Plus® Turbo Power
» Solid/Mesh Hybrid Plates
» Platinum Lifetime Warranty
List Price: $3,495.00

You Qualify for:

Lowest Prices
of the Season

You Save:

$1050 (30%)
World Class Service
Easy Ordering
Lowest Shipped Prices
Quick Turn Around
Superior Shipping
100% Satisfaction
Exceptional Customer Service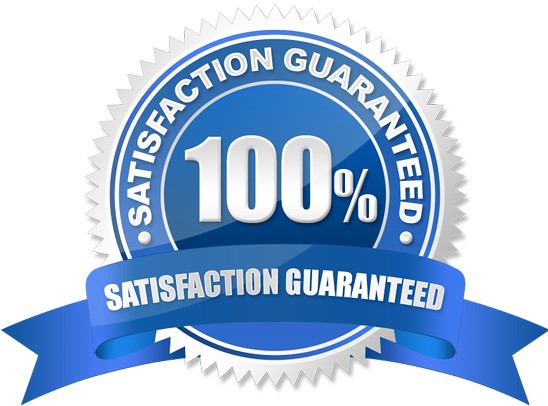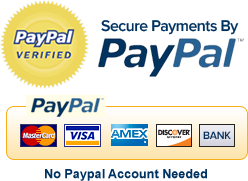 Customer Reviews
7 Review(s)
I've been using 9090 for the past three years. You can't find the better product for the money on the market. It's the best investment in your health you can ever make.

I am pleased with the products and the experience

Thank you Tyentusa.com for always making me look good to my customers.

I am very very satisfied with my purchase of the MMP9090. The customer service was excellent. My wife and I have had remarkable improvement in our health conditions since we began drinking this delicious tasting
alkaline water. I thank God for Tyentusa water.
Carl in Atlanta, Ga."


We are very pleased with the service we receive from Tyent. Orders arrive promptly and packed well. The one time a shipment was delayed we were notified in advance & given a new date. The couple of minor problems we have had we're quickly solved with good technical advice & overnight delivery of a replacement part. Joe Coughlin. Southport , North Carolina

I having been dealing with Fibromyalgia, myofascial pain, cervical lumbar stenosis, and costochondritis among other health problems. The pain medication I was taking didn't work anymore. I was at the end of my rope. After being introduced to ionized water, I bought the Tyent MMP 9090 Turbo Extreme. This product saved my life along with my family's life! I'm able to smile again and enjoy my family, my life! Tyent has saved me!!!

I am fighting ovarian cancer and my MMP-9090 Turbo Water Ionizer
has helped me turn my body to Alkaline and is getting rid of the cancer along with my treatments. I love it and so does my husband.