MMP-9090 Turbo Water Ionizer
Now on Sale!
$3,495.00
$2,445.00
» Genuine Stainless Steel Front
» SMPS Plus® Turbo Power
» Solid/Mesh Hybrid Plates
» Platinum Lifetime Warranty
Regular Price: $3,495.00

You Qualify for:

Lowest Prices
of the Season

You Save:

$1050 (30%)
Looking for a healthier way to get hydrated? There's no better time than now to start drinking ionized water, and there are more than 500 articles that reveal the benefits. Tyent USA is at the forefront of water ionization technology. Unlike our competitors, every water ionizer we design is completely chemical-free and exceeds strict standards for durability, quality, and safety. Our MMP-9090 Turbo water ionizer allows you to create alkaline water in the comfort of your own home. Furthermore, you can customize your water to accommodate cleaning, sterilizing, or disinfecting applications. The possibilities are limitless. Keep reading to learn more about this life-changing advancement in hydration!
What sets our Turbo Power water ionizer apart from the competition? Each MMP-9090 Turbo water ionizer we design features a genuine stainless-steel construction for durability and appeal. With our patented SMPS Plus® technology, you now have 55 settings to choose from. Installation is easy and should take no more than 10 to 15 minutes. Each machine comes with an installation DVD with step-by-step instructions, so you can sit back and relax as our cutting-edge water ionizer dispenses the perfect glass of water regardless of the quality of your source water.
The core of your investment are the electrodes that ionize your water. Each unit comes with nine of the largest plates in the industry, which are made from solid, medical-grade mesh that is strengthened by titanium and dipped multiple times in platinum to extend the lifespan of your ionizer and heighten the ratio of generating hydrogen. We also supply a high-performance filter and secondary filter to enable optimal purifying conditions for your tap water.
We stand behind the quality in every MMP-9090 Turbo water ionizer we offer, and that is precisely why each model is covered under our Platinum Lifetime Warranty with no stipulations and zero fine print. Better yet, we offer a 75-day trial period so you can determine whether this state-of-the-art water ionizer is right for you and your lifestyle. If you have any questions about our Turbo Power water ionizer, please do not hesitate to contact our customer or technical service departments for further assistance. Remember to download our free Alkaline Water Uses e-book, the ultimate guide to getting the most out of your new ionizer machine.
MMP-9090 TURBO EXTREME at a glance
Product Size
400mm (W) x 116mm (D) x 416mm (H)
Weight
5.6kg
Rated Voltage
100-240V a.c 50/60 Hz
Power Consumption
Adjustable from 85 to 375 watts (55 adjustable levels)
Purifying Mode
TM Filtration Mode
Super Water
Capable of producing water from 2.0 ph - 12 ph
Display Unit Configuration
• 3-phase alkaline water.
• water purification.
• 2-phase acidic water.
• under cleaning.voice.
• filter replacement display.
• pH concentration level display
Addition Funtion
Electronic extraction construction
Operating Pressure range

0.1 ~ 0.5MPa
Package Contents
MMP-9090 TURBO Water Ionizer
User Manual
Water Outlet Tube
Faucet Diverter
Steam Elbow (x2)
Tube Fixing (x2)
pH Reagent Bottle
2.5m Hose
Warranty
• 60 Day Satisfaction Guarantee
• Lifetime Guarantee
MMP Ultra PLUS Filter Replacement Set (.01 Micron)

$129.00

MMP- Standard Filter Replacement Set (1 Micron)

$119.00
20 Reasons to choose Tyent Water Ionizers
Largest Plate Surface Area in the Industry
Solid/Mesh Hybrid Plates
SMPS PLUS® Power Supply
Extreme Filtration Capacity
Forever Guarantee with Zero Stipulations
Super Water Capability
ISO 9001 and 14001 Certified
Korean Food and Drug Administration (KFDA) Certfied Medical Device
UL and CSA Approved
Fully Adjustable Presets with 55 Available Settings to Get the Most from Your Source Water
One-Touch Technology
Chemical and Lead Free
The Only Ionizer Technically-Advanced Enough to be Written up by Cnet, Discovery and Gizmodo
Polarity Anti Scale Technology (PAST) Cleaning System
Premium Antioxidant Production
Better Business Bureau A+ Ranking
Costs Less Than Most Bottled Water
Customized Pre-Filter Options for Any Source Water
Aesthetically Pleasing to Look Great with Your Kitchen Style
Professional Athlete Approved
World Class Service
Easy Ordering
Lowest Shipped Prices
Quick Turn Around
Superior Shipping
100% Satisfaction
Exceptional Customer Service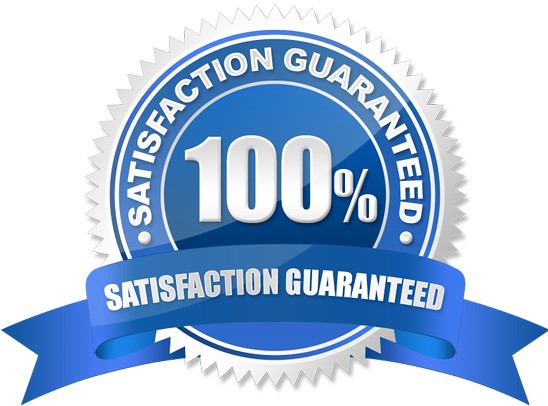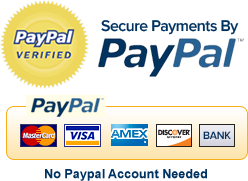 Customer Reviews
7 Review(s)
I've been using 9090 for the past three years. You can't find the better product for the money on the market. It's the best investment in your health you can ever make.

I am pleased with the products and the experience

Thank you Tyentusa.com for always making me look good to my customers.

I am very very satisfied with my purchase of the MMP9090. The customer service was excellent. My wife and I have had remarkable improvement in our health conditions since we began drinking this delicious tasting
alkaline water. I thank God for Tyentusa water.
Carl in Atlanta, Ga."


We are very pleased with the service we receive from Tyent. Orders arrive promptly and packed well. The one time a shipment was delayed we were notified in advance & given a new date. The couple of minor problems we have had we're quickly solved with good technical advice & overnight delivery of a replacement part. Joe Coughlin. Southport , North Carolina

I having been dealing with Fibromyalgia, myofascial pain, cervical lumbar stenosis, and costochondritis among other health problems. The pain medication I was taking didn't work anymore. I was at the end of my rope. After being introduced to ionized water, I bought the Tyent MMP 9090 Turbo Extreme. This product saved my life along with my family's life! I'm able to smile again and enjoy my family, my life! Tyent has saved me!!!

I am fighting ovarian cancer and my MMP-9090 Turbo Water Ionizer
has helped me turn my body to Alkaline and is getting rid of the cancer along with my treatments. I love it and so does my husband.