$3,495.00 $2,495.00
STANDARD IN STAINLESS STEEL - CHOOSE FROM 2 COLORS!!
The 9090 Turbo Water Ionizer is leading the next generation of ionizers in the industry! Now with 9 plates and 375 watts of power, this machine is truly a "Fountain of Youth". Look forward to experiencing some of the most powerful water available with EXTREME pH levels!
See the MMP-9090 In Action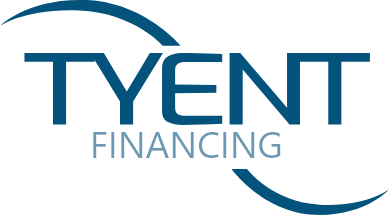 Payments as low as
$25 /mo
Low Monthly Payment as low as $25 /month!
$0 Payments for 6 Months!
0% Interest *Same-as-Cash* 12 Month Financing!
> Learn More
Looking for a healthier way to get hydrated? There's no better time than now to start drinking ionized water, and there are more than 500 articles that reveal the benefits. Tyent USA is at the forefront of water ionization technology. Unlike our competitors, every water ionizer we design is completely chemical-free and exceeds strict standards for durability, quality, and safety. Our MMP-9090 Turbo water ionizer allows you to create alkaline water in the comfort of your own home. Furthermore, you can customize your water to accommodate cleaning, sterilizing, or disinfecting applications. The possibilities are limitless. Keep reading to learn more about this life-changing advancement in hydration!
What sets our Turbo Power water ionizer apart from the competition? Each MMP-9090 Turbo water ionizer we design features a genuine stainless-steel construction for durability and appeal. With our patented SMPS Plus® technology, you now have 55 settings to choose from. Installation is easy and should take no more than 10 to 15 minutes. Each machine comes with an installation DVD with step-by-step instructions, so you can sit back and relax as our cutting-edge water ionizer dispenses the perfect glass of water regardless of the quality of your source water.
The core of your investment are the electrodes that ionize your water. Each unit comes with nine of the largest plates in the industry, which are made from solid, medical-grade mesh that is strengthened by titanium and dipped multiple times in platinum to extend the lifespan of your ionizer and heighten the ratio of generating hydrogen. We also supply a high-performance filter and secondary filter to enable optimal purifying conditions for your tap water.
We stand behind the quality in every MMP-9090 Turbo water ionizer we offer, and that is precisely why each model is covered under our Platinum Lifetime Warranty with no stipulations and zero fine print. Better yet, we offer a 75-day trial period so you can determine whether this state-of-the-art water ionizer is right for you and your lifestyle. If you have any questions about our Turbo Power water ionizer, please do not hesitate to contact our customer or technical service departments for further assistance. Remember to download our free Alkaline Water Uses e-book, the ultimate guide to getting the most out of your new ionizer machine.
MMP-9090 TURBO EXTREME at a glance
Product Size
400mm (W) x 116mm (D) x 416mm (H)
Weight
5.6kg
Rated Voltage
100-240V a.c 50/60 Hz
Power Consumption
Adjustable from 85 to 375 watts (55 adjustable levels)
Purifying Mode
TM Filtration Mode
Super Water
Capable of producing water from 2.0 ph - 12 ph
Display Unit Configuration
• 3-phase alkaline water.
• water purification.
• 2-phase acidic water.
• under cleaning.voice.
• filter replacement display.
• pH concentration level display
Addition Funtion
Electronic extraction construction
Operating Pressure range

0.1 ~ 0.5MPa
Package Contents
MMP-9090 TURBO Water Ionizer
User Manual
Water Outlet Tube
Faucet Diverter
Steam Elbow (x2)
Tube Fixing (x2)
pH Reagent Bottle
2.5m Hose
Warranty
• 60 Day Satisfaction Guarantee
• Lifetime Guarantee
Customer Reviews
1 Review(s)
I researched and reviewed many units of all manufacturers. We choose the Tyent MMP 9090 Turbo exactly one year ago. I feel better, have been sick less, have more energy. This unit allows for many uses of alkaline and acidic. Sore throat? Gargle with acidic! It helps my skin and the acidic water heals and cleans wounds like a miracle! We are thrilled with our unit. Just now ordered replacement filters for first time. Ours lasted a year and we drink nothing but Tyent water and even have shared countless of gallons with family and friends so they can taste the difference! Do keep a check on your individual body pH levels. Here's to better health!