TYgo Portable Alkalizer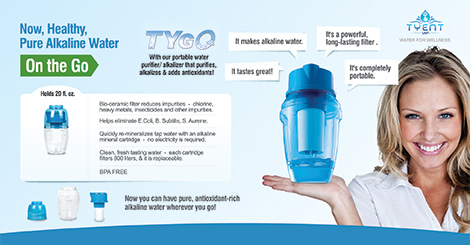 The TYgo is the unique portable solution for safe drinking water. Its central cartridge contains alkaline minerals, magnets and filter medium. It re-mineralizes and alkalizes ordinary tap water while filtering out chlorine and heavy metals. The TYgo is easy to use. Simply fill it up, drink it down, or take it with you to immediately enjoy the benefits of fresh alkaline hydration on the go. The TYgo makes it easy to drink two litres of good water a day.
Bio-ceramic filter reduces impurities - chlorine, heavy metals, insecticides and other impurities

Quickly re-mineralizes tap water with alkaline mineral cartridge

Clean, fresh tasting water

Portable for hiking, sports, travel, in flight, gym, camping, school and work

Economical and easy hydration – avoid expensive bottled waters

No landfill waste from discarded shop-bought water bottles

Filters up to 800 litres and has a replaceable filter cartrdge

Compact size, lightweight - no electricity or tap connection required
Features

It's an alkalizer
Stress and over-consumption of processed,acidic foods and drinks disturb the blood's natural alkaline balance of pH 7.4. This balance is critical to preserving good health and immunity as degenerative disease thrives in an acidic environment.
The TYgo minerals produce an alkaline pH to the filtered water. It efficiently delivers fresh, easy-to-drink alkaline water, wherever you are. It is light weight and easy to take it with you so that you never need to go thirsty or drink acid drinks again. The taste is excellent.

It's a powerful, long-lasting filter
The TYgo filter significantly reduces chemicals and heavy metals from tap water. Water quality tests* show that the TYgo removes up to 99% of chlorine - a harsh, unpleasant tasting, toxic chemical in municipal tap water, and 85% of fluoride, a heavy metal industrial by-product.
The result? Cleaner, healthier, great tasting drinking water for you or your family's hydration needs. Pets too.

It's completely portable
Completely portable and lightweight, the TYgo goes where you go. It fills easily from any tap, making it great for hiking, sports, travel, gym and work use. Rather than carrying the weight of a lot of heavy water when travelling, carry the TYgo, and filter as you go. You can also ensure everyone is adequatley hydrated in the family by filling recycled bottles at home to take TYgo water to school or work. No electricity is needed.
TYgo Specifications
| | |
| --- | --- |
| Product Size | 190mm/5.75 inches (H) |
| Weight | 350g |
| Materials | ABS plastic and PET |
| Diameter of Base | 100mm |
| Capacity | 600ml/2.5 cups |
Package Contents
TYgo Portable Water Ionizer

User Manual
pH Reagent Bottle
Warranty
• 60 Day Satisfaction Guarantee
• Lifetime Guarantee
Asia's Secret to Health and Youthfulness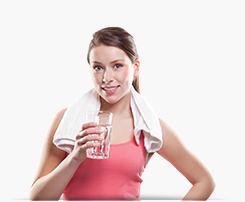 Tyent Water™ is more than just filtered water; it's HEALTHY WATER that is ionized and alkaline with more beneficial properties for you than conventional water. This amazing alkaline water is created through our time-tested water ionizers, which offer the best warranties and trial periods on the market. These state-of-the-art water ionizers install easily onto your faucet to give you the purest and healthiest water available, with just the touch of a button.
Tyent Water was developed in Asia and has been a secret to maintaining health, youthfulness and wellness for over 25 years. The concept of ionized alkaline water is fairly new in the USA, where mostly just a select few celebrities, Olympic gold medalists, doctors and nutritionists are currently reaping the water's rewards.
Tyent Water hydrates better because the water has a smaller molecule cluster size. During the Tyent ionization process, the water is broken down into a much smaller form that helps penetrate your cells faster and easier, therefore fully quenching your thirst and hydrating your body.
Drinking Tyent Water is more beneficial than drinking anything else. Tyent Water offers numerous health benefits. Other beverages such as bottled water, tap water, reverse osmosis water and plain filtered water just cannot compete! Many doctors consider ionized alkaline water to be "alive" because it has many of the same qualities as the pure, oxygen-rich and mineral-rich spring water that can only be found atop of pristine mountain terrain.
Price
$64.95
The TYgo is the unique portable solution for safe drinking water. Its central cartridge contains alk…
World Class Service
Easy Ordering
Lowest Shipped Prices
Quick Turn Around
Superior Shipping
100% Satisfaction
Exceptional Customer Service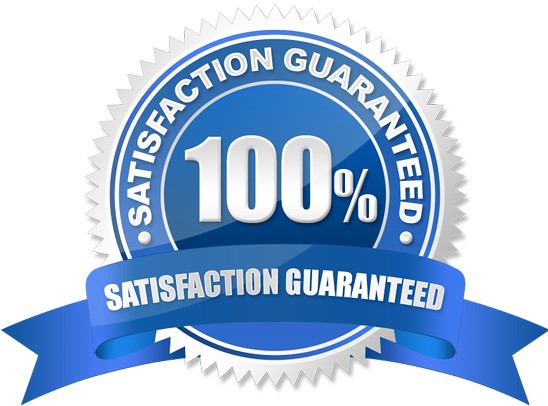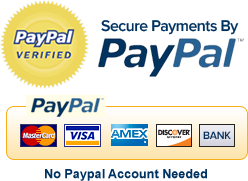 Customer Reviews
2 Review(s)
very pleased with this the water is great

Shipped fast with great packaging. TYgo Portable Alkalizer arrived in perfect condition. I gave it to a friend who's battling cancer."